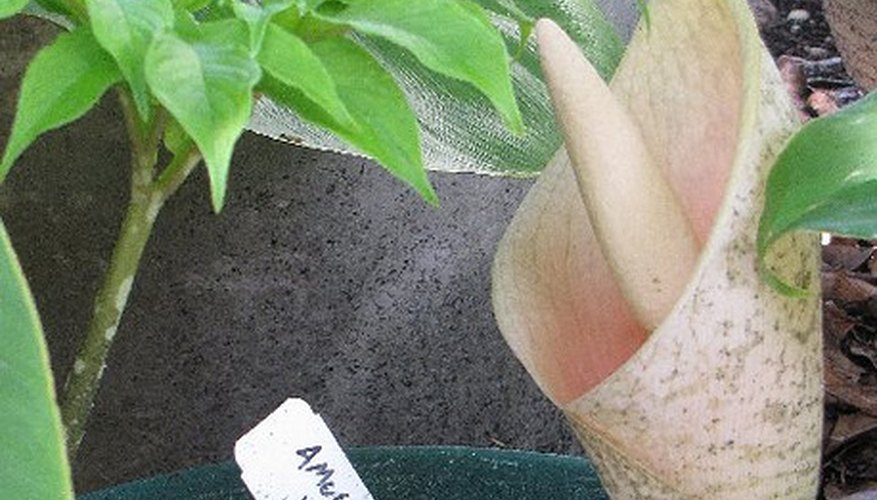 Devil's tongue and voodoo lily are the common names for Amorphophallus konjac; it's in the same family as philodendrons and is native to Southeast Asia. Korean, Chinese and Japanese people grow one variety in greenhouses as a starch plant for use in soups and stews. The flowers grow on a single stalk as high as 5 feet. Growing this plant is a rewarding experience for beginning and experienced gardeners.
Prepare the pot by putting broken clay pot pieces into the bottom to cover the drainage holes.
Fill the pot with potting soil, leaving about 2 inches of space at the top. Press the potting soil down as you fill the pot. Put the Amorphophallus konjac tuber into the soil.
Add the soil-less planting mix on top of the tuber, because the lateral roots grow up out of the tuber.
Mix the fertilizer into water according to the manufacturer's directions. Water the newly planted tuber with the fertilizer mix.
Re-pot the tuber every year to hasten flowering.