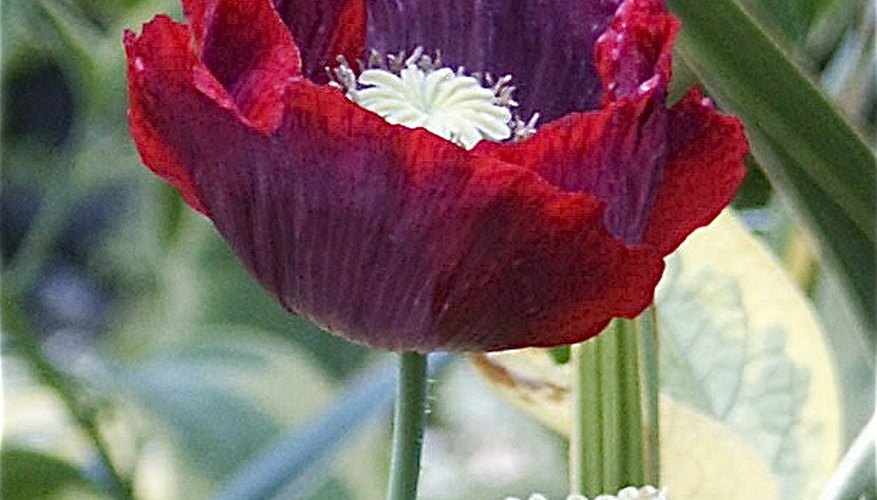 Poppies are well-loved, old-fashioned annual flowers. They have long been a popular subject for botanical artists and garden enthusiasts. Poppies are some of the easiest flowers to grow. The seed catalogs are filled with hybrids. so it is difficult to tell if what you are getting is indeed papaver somniferum or another close relative, the bread poppy (Papaver paeoniflorum). Regardless, gardeners worldwide continue to be intrigued by this elegant flower with its dark center and curious decorative seed pods.
Obtain the Seed
Order poppy seeds on-line or from seed catalogs. Most of the major seed companies will have a number of varieties to choose from. You will find papaver somniferum in double varieties and in a number of color choices. When choosing the double flowers, you will forfeit the ornamental dark centers. Be aware that poppy seeds intended for baking have been toasted and will not germinate.
Choose a location. Poppy seeds are easy to grow in any bed that receives good sunlight. You can scatter the seeds among perennial flowers and herbs. To plant a patch of poppies, loosen the soil, plant the seed and cover it with a light layer of compost. Poppies need light to germinate. Plant the seed in fall or early spring.
Collect seeds in late summer. Once the pods are completely brown turn them upside down over a bowl and the seeds will fall out. For baking you will want to toast the seeds. Some seeds will fall to the ground and return year after year. If you plan to re-plant your harvested seed, allow it to dry and place it in a sealed labeled envelope until needed.