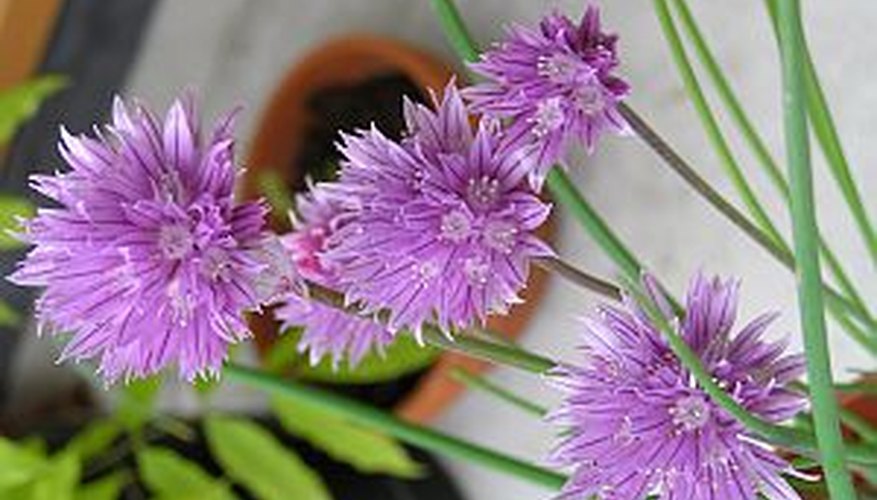 Step away from the typical and make an edible flower salad the next time you are preparing a special meal. Not only are edible flowers an elegant addition to a salad due to their beautiful colors and textures, but they are a taste sensation that will delight those who partake of your cooking. Make sure you only use flowers that you have grown yourself in your own garden, or are from a trusted organic market, to ensure that the flowers do not have chemicals on them.
Fill the salad bowl with approximately 1 quart of mixed greens and toss them lightly with the salad tongs. Set the salad bowl aside.
Prepare the edible flowers and place them in the glass measuring cup as you prepare them.
Carefully pull the petals from the carnation blossoms and place them in the measuring cup. Add the petals of the pansies to the cup also. Add the entire bloom of the bachelor's buttons directly to the measuring cup. Pull the petals from the nasturtium petals and add them to the other blooms in the cup. Add the long and slender calendula petals to the measuring cup also. There are many different herb blossoms that are ideal salad ingredients, including chive blossoms, basil flowers, oregano blooms, and rosemary blossoms. Add these flowers to the other flowers either whole or pull them apart gently into smaller pieces. Vary the sizes of the pieces, for visual interest.
When you are finished preparing the flowers and placing them in the cup, look to see how many cups you have. If you have less than 3 cups of flowers, prepare a few more flowers and add them to the measuring cup. Strive to prepare at least 3 cups of edible flowers to add to the mixed greens.
Toss the salad lightly with the tongs to mix the flowers into the greens. Look at the salad and decide whether you like the balance of greens and flowers. Add more of anything that seems to be lacking so that the greens and the flowers are equally balanced. This will make the salad pop with flavors and textures.
Serve the salad with the oil and vinegar dressing on the side. Some people may not even want to add the dressing so that they can appreciate the distinct flavors all on their own.
Things You Will Need
Mixed greens

Edible flowers (carnations, pansies, bachelor's buttons, nasturtiums, calendulas, herb blossoms)

Salad bowl

Salad tongs

Glass measuring cup (1 quart size)

Oil and vinegar dressing
Tip
Some florists also sell flowers especially for cooking and eating.
References