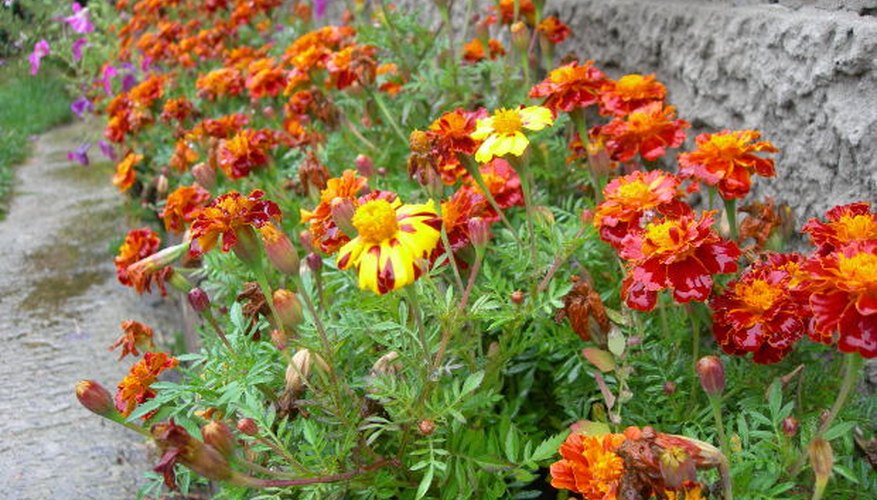 Annuals complete their life cycle from seed germination to the production of seed within one growing season, generally from spring until fall. Prized for their quick growth and rich color, annuals add pizzazz to dull gardens and fill in empty spots quickly. Although they can be started inside, many annuals germinate and grow rapidly making them ideal for seeding right in the soil.
Select a location that provides proper lighting for your specific flowers. Refer to the back of the package for proper exposure. Full sun is defined as six or more hours of sunlight a day. Partial shade refers to areas that receive less than five hours of sunlight. Shady areas may receive early morning or late evening light with shade during the day or may receive dappled light throughout the day.
Prepare the soil by tilling to a depth of 8 to 10 inches. Amend with compost or well-rotted manure and mix in well with existing soil.
Plant annuals in spring after the soil has warmed and all danger of frost has passed. These tender plants cannot tolerate frost and will not germinate in cold damp soil.
Follow directions on the seed packet for proper seed depth and spacing. Seeds planted too deep may not germinate and those planted too shallow are subject to withering and dying from even a few hours of dry soil.
Spray the area to moisten the soil and keep moist until seeds germinate. Many annuals sprout within a few days to week, depending on the weather and soil temperature. Some may take 10 days or more.