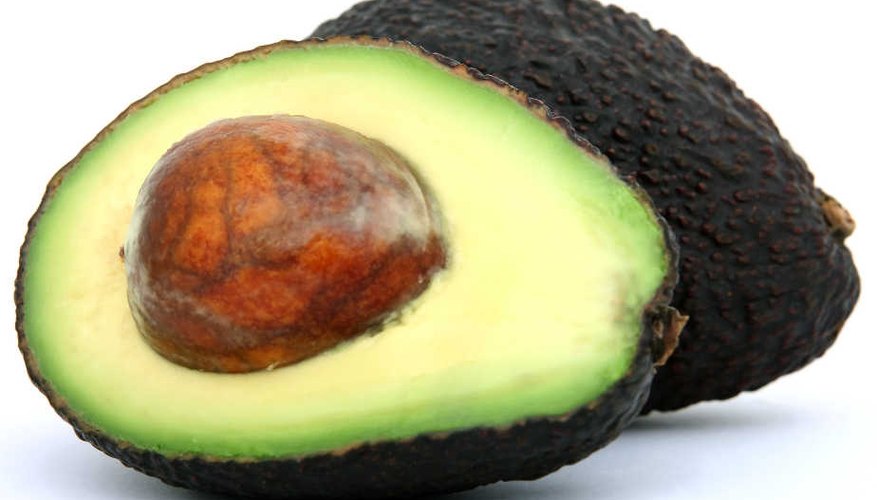 Avocado trees can be grown either as an ornamental tree or as a fruit producing tree. To bear fruit, avocados generally have to be grafted to a fruit-bearing root stock. Trees grown from seed do not, in general, bear fruit. Growing and caring for avocado trees is not difficult. By providing adequate water, sun and shelter, your trees should remain healthy and bear fruit for many years.
Provide adequate shade for your avocado tree. Avocados don't have thick bark to protect them from direct sunlight. Although the trunk doesn't do well in full sun, the leaves do. Plant accordingly. In the wild, young avocado plants would grow in the shade of a larger tree and eventually break through the canopy to reach full sunlight.
Water your tree adequately. Avocados do well if watered at the same time as you water your grass. However, they need to dry out a bit between waterings. If you have a wet winter, don't add additional water as avocado trees can be susceptible to root rot in the winter. Inadequate water can result in rough, dark spots on the fruit and cracking on the bottom of the fruit.
Prune your avocado trees only to control size. Pruning isn't necessary unless you have limited space. Always prune before the tree flowers or new growth starts.
Protect the tree from wind. This generally has to be done at planting, but dry winds can damage the tree and affect fruiting.
Protect the root structure from severe freezes. Mound dirt around the roots if a freeze is forecast. Drape young trees with plastic or blankets; don't wrap the tree.