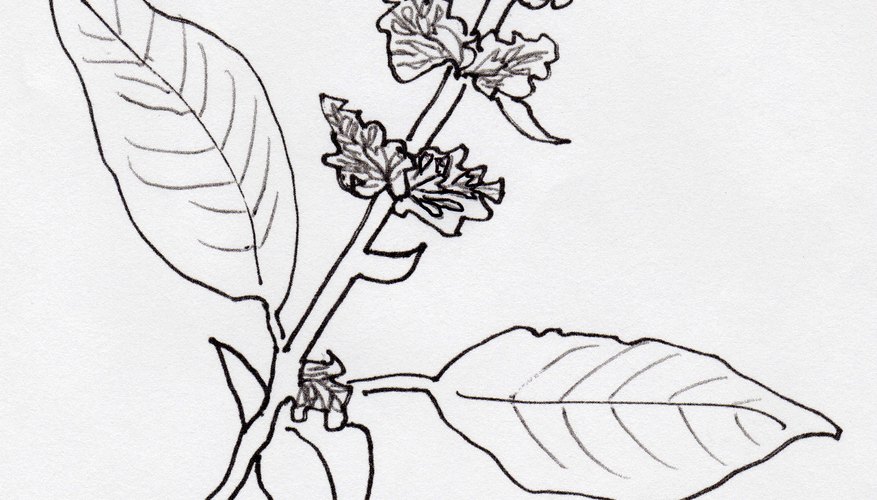 Growing your own herbs is a great way to add flavor and spice to your meals and save some money at the same time. And if you collect the seeds that herbs produce, you can plant them next spring to create many more plants of your favorite herbs. The seeds of some herbs are easier to collect and store than others—for example, basil produces a profusion of small, round seeds, while the seeds of rosemary are virtually invisible and this herb is best started by cuttings of the mother plant. We'll talk about the easy varieties here.
Harvesting and Storing Herb Seeds
Cut off the flowering stalks or seed heads of herbs such as basil and dill when they begin to look brown and crispy. This is when the seeds are fully formed and ready to harvest.
Store the seed heads and stalks in a warm, dry place such as your garage. A shoebox works well initially. Some of the seeds will fall into the box when you first place the stalk containing them into the box—this is fine—in time, more seeds that are fully formed should fall into the box as well.
Shake the stalks gently from time to time to encourage seeds to loosen and separate from them.
Remove the stalks from the box when they feel completely dry and crispy and seem to have dropped most of their seeds. You can compost the stalks or dig them into your garden. You might be surprised by "volunteer" plants that pop up as a result of any remaining seeds left in the stalks.
Remove the "chaff" from the seeds in the box by holding it at a 45-degree angle and allowing the seeds to roll to the bottom. You can also blow gently on the combined chaff and seed mixture—this will cause the very light chaff to blow away, leaving just the seeds in your box. It's all right if some chaff remains with the seeds.
Collect and store your seeds in tightly-closed plastic zipper bags, and then store them in the refrigerator or another cool, dry place. Be sure to label the type of herb seed that each of your bags contains.