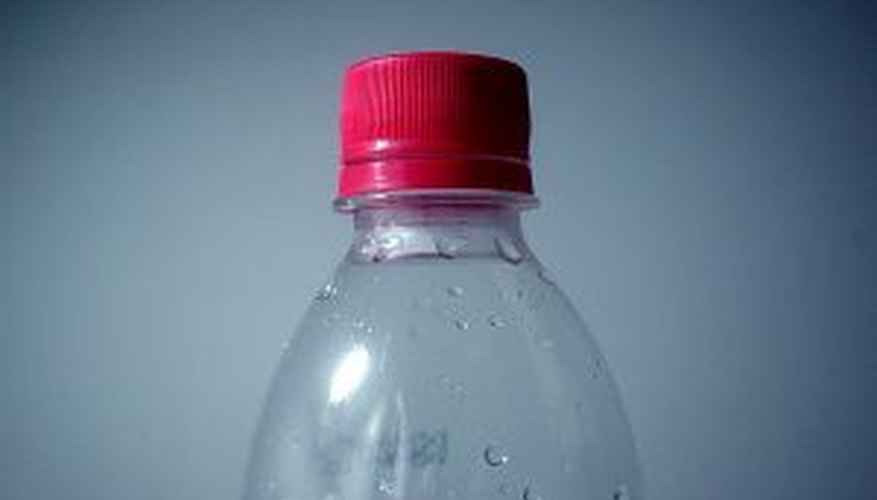 Extended trips from home such as vacations, business travel or personal business are worrisome if you have houseplants to water. It isn't always feasible to have someone stop by and check on them or to pay a service to water them for you. The individual requirements of each plant determine how well they will fare, and for how long, if they are left on their own. Plants that need minimal water won't miss you if you're gone for only a week or so. Thirstier plants and longer trips require a solution to keep the plants watered and healthy until you return.
Wash a plastic soda or water bottle in warm water until any residue is removed. Use a 16-ounce bottle for smaller plants and a 1- or 2-liter bottle for larger plants.
Remove the lid from the bottle. Poke a small hole in the center of the bottle lid with a nail.
Fill the bottle with water and screw the lid back on. Turn the bottle upside down over the sink. The water should drip out as opposed to run out in a stream.
Place the bottle upside down into the soil next to the plant. The water will slowly drip from the bottle and into the soil as the plant needs it.
Tips
Garden centers sell drip nozzles that screw onto soda bottles for this style of watering.

Use multiple bottles in a planter for plants that are exceptionally large or heavy drinkers.
Warning
Know how much water your plant requires for the length of time you will be away, and make sure to place enough water in the bottle.
References