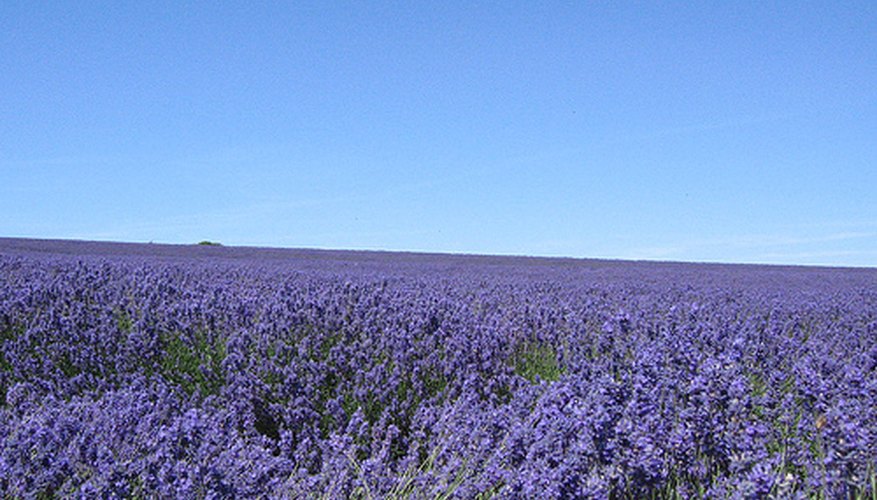 Winter care for lavender plants is very simple and straightforward, centering almost entirely on protecting the plants' roots from both cold temperatures and winds and the attendant drought that comes with them. Late fall preparation for winter ensures healthy lavender plants come spring.
Refrain from pruning or mowing down dying lavender foliage and flowers at the end of the season in the fall. The dying foliage will serve as part of a blanket and mulching system to protect the plants over the winter and allow them to awaken in the spring and perform without delay or injury. In the spring after the last frost has passed, cut away the dead plant material, making room for the new growth.
Water the lavender plants deeply one last time before the first killing frost of fall to help reduce the coming drought stress of winter and prepare for spring growth.
Add a thick blanket layer of mulch over the lavender plants that is at least 2 inches deep. Use an organic material such as straw, shredded bark, evergreen boughs, leaf mold, cocoa hulls or compost or some combination of the above for a well-insulated and moisture-holding cover.
Things You Will Need
Secateurs or shears

Organic mulch