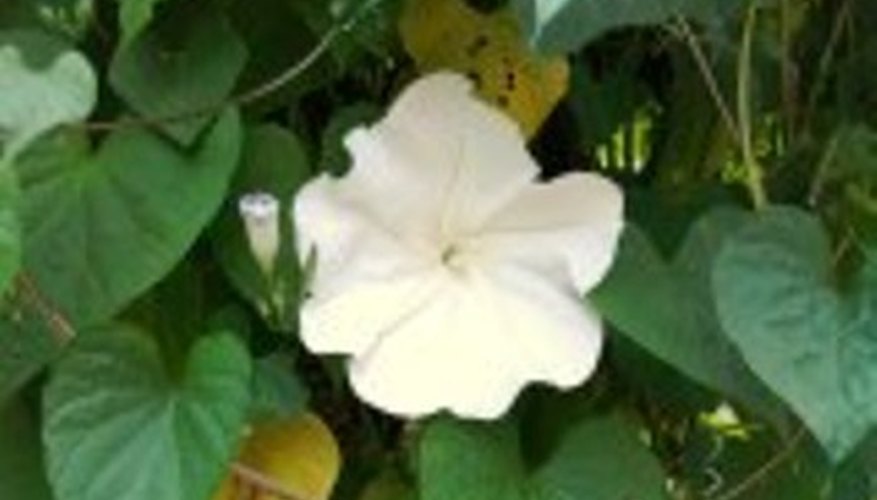 Part of the Ipomoea family, moon flowers have blue-green heart-shaped foliage on vines that grow 8 to 20 feet, depending upon the variety. The 6-inch wide creamy white blossoms open in the evening to be pollinated by nocturnal insects. This annual is easy to care for and can be trained to climb a trellis or used to cover an unsightly spot.
Prepare the site for the moon flowers. They need a site that is sheltered from the wind, yet receives full sunlight and has room for a support for the flowers to climb. Mix well-rotted compost into the soil before planting the seeds.
Sow the seeds in June, after the last frost. You can also start them indoors six to eight weeks earlier in containers with a mix of multi-purpose compost and slow release fertilizer.
Prepare moon flower seeds the night before planting. Use a sharp knife or nail clippers to knick the thick shell of the seed. Soak the seeds in a container of warm water overnight.
Plant the moon flower seeds 1 inch deep. Keep the soil moist but not wet. After the seedlings are 5 inches tall, thin the plants 12 to 15 inches apart. Add a support for the flowers, such as a trellis, cane or string attached to the eaves.