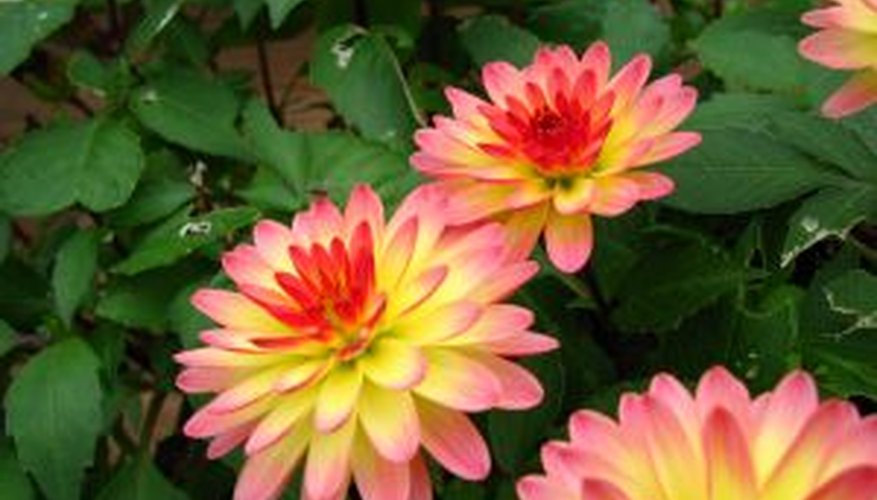 In warmer climates leaving flower bulbs in the ground to overwinter is usually fine, but in cooler climates beneath zone 7 it is advisable to dig up and store flower bulbs to make sure they survive the cold. Winter storage also gives you the chance to check for diseased bulbs and dispose of any that aren't viable, thus preserving the nutrients in the soil next year for only the healthiest bulbs. While you will need to replant the bulbs in the spring, you'll save money because there will be no need to buy new flower bulbs.
Leave the bulbs in the ground until the after the first light frost has put the flowers into their dormant cycle.
Fill shallow boxes, such as shoe boxes, with dry sand or peat moss. Put together a box for each flower variety you are storing and label the front with the type of flower.
Cut back the leaves to 4 inches before digging up the bulbs.
Dig up the bulbs by using a spade to loosen the soil around the bulb and then lifting it from the ground with your hands.
Dispose of any bulbs that appear disease infected or damaged.
Allow the roots to dry in a sunny place for 3 to 5 hours. Lay them out on newspaper inside or outside.
Place in boxes root side down. Cover bulbs with a light covering of peat moss.
Store in a cool, dry place where temperatures average 35 to 50 degrees Fahrenheit until spring planting.