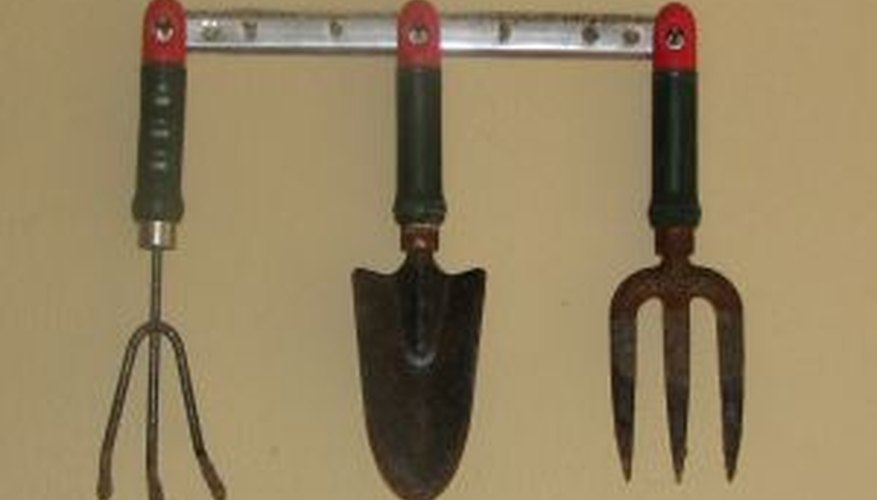 Keeping your garden tools clean and in good working order is one of the simplest things you can do to make your garden tasks go faster. Broken or dull tools cost you in time and effort, plus you are more likely to injure yourself trying to force a dull tool to work than you would with a sharp tool in good working order. Make a habit of cleaning your tools after every use and before storing them away in the fall.
Set your hose sprayer nozzle to the high pressure setting and turn the hose on.
Spray the mud and soil from all your tools that need it. Use a stiff bristle brush to scrub away clay and dried-on dirt.
Rub pruner and ax blades clean with a coarse cloth dipped in paint thinner to remove sap and pitch.
Apply a thin coat of oil with a soft cloth to all steel working parts of your tools to prevent rust, then wipe them dry with a second cloth. Shovels, pruners and hoes are a few tools that benefit from this.
Store tools with the working end off the ground. Either hang them from hooks on the wall or lean them against the wall with the blades or tines facing upward.