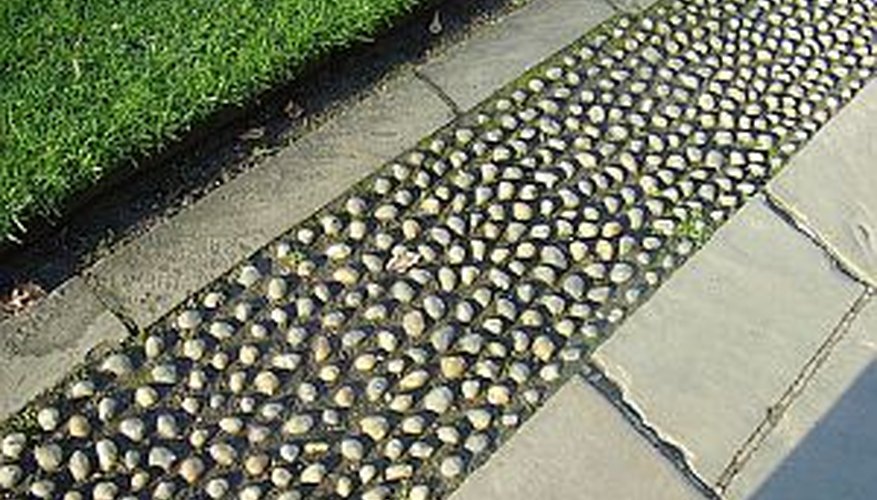 Creating neat and tidy edges to a lawn will improve the overall appearance of a yard immensely. Many gardeners with average or modest sized lawns can effectively edge lawns with a manual lawn edger or a simple shovel. The finished effect will be well worth the time and effort spent creating the neat lawn edge. Edge lawns along driveways, sidewalks, patios and around landscaping in the yard.
Position the edger along the edge of the lawn so that the blade will fall between the edge of the concrete and the edge of the lawn.
Push on the edger to operate it. Push and pull some manual edgers back and forth to cut the grass with a rotating blade. Step on other manual edgers to push the blade down through the excess grass. Continue edging in this fashion along the entire perimeter of the lawn.
Clean the removed grass as you go. Place the discarded portions of grass into the garbage can as you work your way around the lawn. Sweep the debris from the concrete with the broom and dustpan and discard the debris in the garbage can.
Edge lawn perimeters that meet with landscaping in the yard also. Use the manual edger in the same fashion or push the blade of the shovel down through the place where the lawn and landscaping meet to remove excess grass. Edge down to a level that is even with the bottom of the landscaping area. Discard the removed grass.