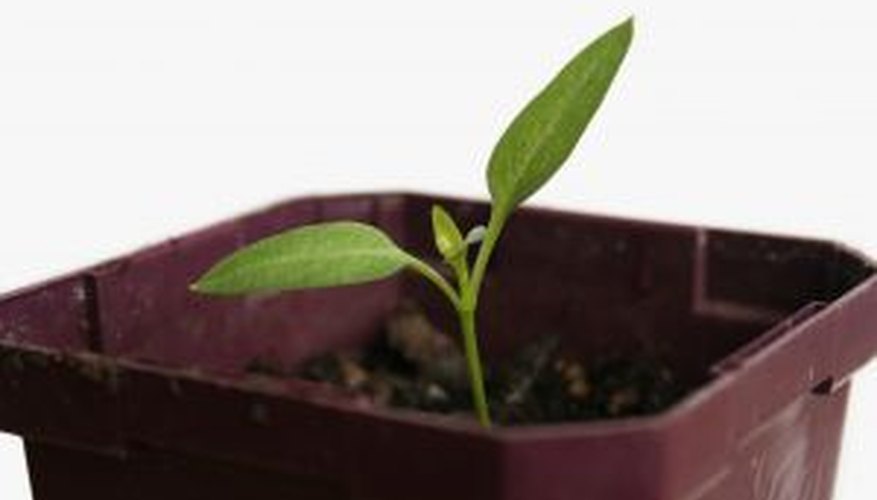 Starting seeds indoors gives you a jump on the gardening season. Sowing while the frost is still thick outside will give you a supply of large, healthy seedlings to plant outside later. Container sowing is also beneficial for container gardeners. Sow directly into the container in the spring, or start in late winter and move outdoors once the weather warms up without having to transplant to an outdoor pot. Seedlings started indoors in commercial potting soil are less prone to early diseases and often produce healthier plants.
Choose your seed starting containers. Use actual plant pots or substitute clean yogurt containers or disposable drinking cups. Poke four to six holes around the outside edge of the container with a nail near the bottom for drainage and watering.
Fill containers with potting soil. Choose soil formulated for vegetables or flowers, depending on what you are planting.
Sow seed into the soil. Generally, plant to a depth double the size of the seed and sprinkle small and fine seeds on the soil surface. Follow seed package instructions for sowing depth if available.
Place container into a two-inch-deep tray. Water the seedlings by pouring water into the tray so it is then absorbed into the container through the holes in the bottom.
Place containers in a warm sunny spot such as a window sill. Avoid letting the soil dry out.