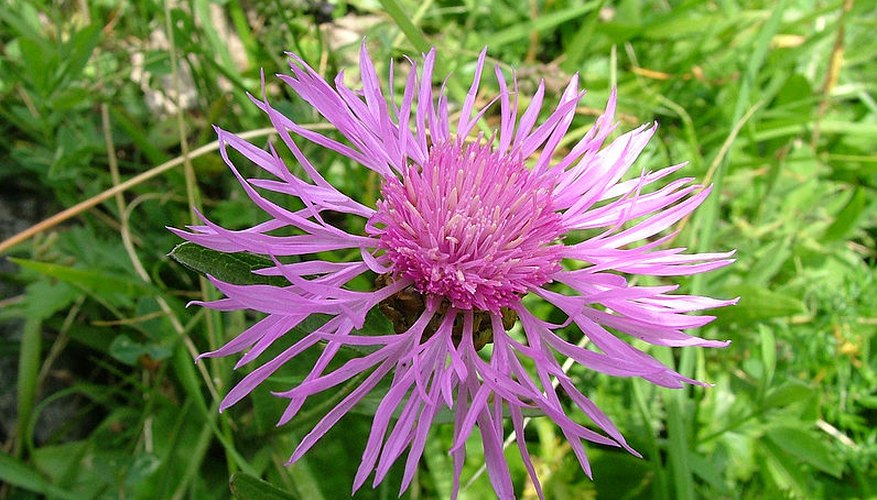 Garden sculptures and yard art enhance the environment of your yard. They're commonly made of materials such as stone, concrete or metal. They can be objects of modern art, statues placed among the flowers, or rustic pieces suspended from the side of the fence.
Rusted Metal Salvage and Garden Stakes
If you like the look of rusted metal, search salvage yards where discarded automobile parts, pieces of old ships and architectural objects are just waiting for a new home. Place rusted garden stakes along the back of your garden beds. These come in all kinds of playful shapes. Choose a few that appeal to your design sense and to your family's. See Resources for ideas.
Cast-Iron Garden Sculpture
Go to your neighborhood garden center and peruse the garden and yard art displayed throughout the store. Most, if not all, of these objects are for sale. Look for sturdy cast iron sculptures and detailed terra cotta planters. See Resources for ideas.
Birdbaths and Feeders
Choose well-designed birdbaths made of wrought iron and copper, or hand-painted bird feeders that complement your outdoor environment. Keep them stocked with water and food, respectively, to encourage birds to visit your yard. With painted bird feeders, be sure they are made to withstand the elements of the outdoors. Some are only intended for indoor decorating.
Statues and Columns
The sky's the limit when it comes to statues, both in price and selection. You can purchase reproductions of classic works of art made of marble, bronze, copper or brass. Choose animal and wildlife statues with water features, or fairies, angels, religious figures and cherubs.
Make Your Own Garden Art
Fill a clawfoot bathtub with dirt, and plant flowers in it. Hang attractively detailed, colored or clear empty glass bottles from tree branches, with wires. They will catch light and also make sounds in the breeze. Make your own scarecrow with old clothes, to keep the rabbits out of your vegetable garden. See Resources for more ideas.
References