Whether you have a little or a lot of yard space, there are ways to make it a kid-friendly play zone. If it's time to turn off the TV and the video games for awhile and get the kids moving outside, consider these landscaping ideas for your own playground. Give kids a fun, safe and creative space, literally right in your own backyard.
Basic Playground Ideas
Grass and lawns are good for playgrounds. If you already have a lawn, don't remove all of it to make way for a playground. It can be the place to set up a volleyball or badminton net, or to play catch, tag or any number of other games. Trees planted along the perimeter can offer shade as well as supports for nets or serve as hiding places and bases.
The swing set is a playground staple. There are numerous manufactured swing sets available, but don't let your imagination stop there. With a sturdy tree and limb, you can construct a tire swing. Even more basic than that, make a rope swing. Tie a whole bunch of knots into the end of a rope. This is where you sit. Tie a few more at hand height (up from the bottom). Tie the rope onto a sturdy tree limb. Make sure there is appropriate landing ground beneath. If your young Tarzan lets go at an apex, he shouldn't land either in your prized flower garden or against the concrete driveway.
Speaking of driveways, if you have a wide, paved area, it can become a basketball court with the addition of a hoop. A walkway can become a shuffleboard or hopscotch court by painting it with masonry paint.
Plain old dirt is a great thing for the toddler set. The toy dump tracks and excavators will be busy here. Expect freshly made mud pies.
Alternatively, there is the sandbox. "Box" is an intrinsic part of the word because sand must be contained or it will be lost. If you have at least a few very small children or run a day-care center, it could be worth containing sand for them to play in. If not, this may not be worth the trouble. Sand must be maintained.
Monkey bars can be manufactured or homemade. Rock-climbing supports can actually go up the side of your house or garage. Cargo nets can be slung between trees or buildings.
Then there is the playhouse. There are many places to find space for this, including under garage and carport roofs. Under the deck is fine as well. Tree houses are always a good hideaway. The point is to create an enclosed space that your kids can claim and dream in.
Don't neglect water for summer fun. It may be a sprinkler to run through, a built-in pool, or something as simple as an inflatable swimming pool. Using water will cool off the summer playground.
Safety
Sending your kids out into the yard requires some thoughts about safety. If you are in an urban or suburban area, fencing to keep the kids in and strangers out is important. If you have a swimming pool, fencing is essential. Local codes will instruct you on what is acceptable, but make yourself comfortable. You know your kids and the neighborhood. Either fences, hedges or stone or brick walls can be alternatives.
Keep the ground surfaces appropriate. If there is a climbing wall, swing, or other potential for a hard landing, consider bark mulch, wood chips, rubber mulch or even interlocking rubber mats for safe landings.
Sloping vs. Flat Yards
While there are many games, like soccer or volleyball, that require flat spaces, there are others that lend themselves to slopes. Sledding, slip-n-slides and king-of-the-hill come to mind. For older kids, it might be possible to add skateboard challenges to a sloped yard. If your yard slopes, use it.
Homegrown Ideas
Ideally, your kids will use their imaginations as well as their bodies while they play. This is a short list of ideas to include in a home playground to facilitate this.
An old steering wheel that really steers, mounted on a log, suitable piece of driftwood or some other base with a place to sit, can be an imaginary car. Recycle anything that can appeal to a child's imagination and put it in the playground.
Try a garden that you and your kids grow together.
If there is space, allow taller, hardy plantings that are not mowed grass for your kids to play in.
If you mow, shovel or prune, give your kids an avenue to participate.
Have fun!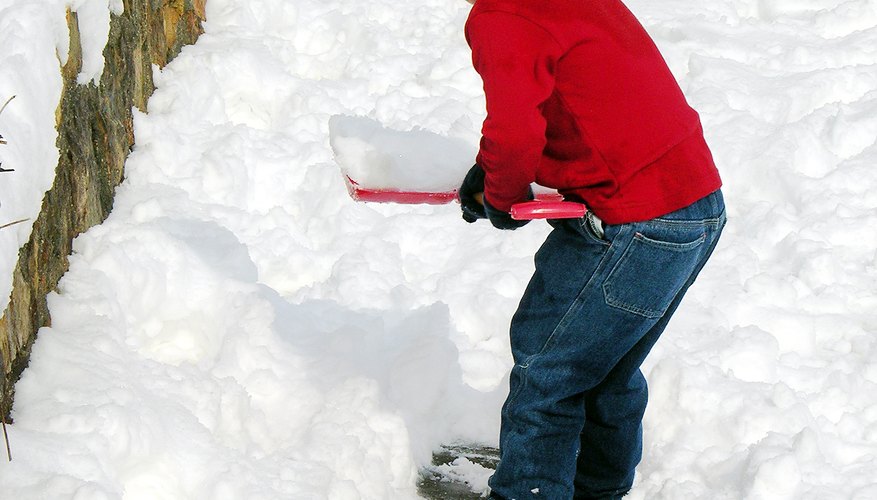 References
Resources