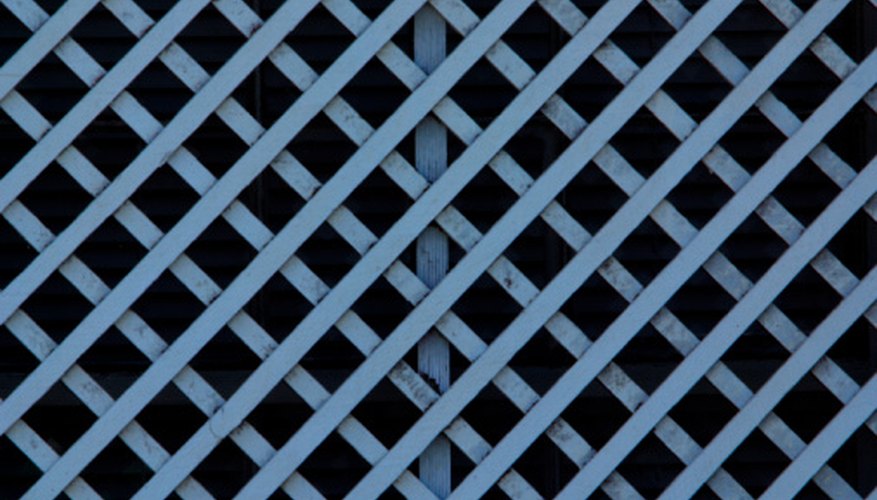 Garden trellises come in all different shapes and sizes. Although it is common to make your own garden trellis, you can find many collapsible garden trellises for sale, if you know where to look. Whether you plan to repurpose an old trellis or trellis-style structure or you would rather find a good deal on a new, inexpensive trellis, a bit of research will take you a long way toward that goal.
Determine what type of garden trellis you want. Besides the many different garden trellis designs, trellises come in different materials as well. If you are planning on supporting a lot of weight, you will probably need a metal garden trellis. Wooden garden trellises will hold a lot of weight as well but tend to weaken over time.
Search the Internet for "cheap garden arbors." Garden arbors are a little different than garden trellises but bring up desirable search results. Consider shipping fees and any applicable taxes when determining whether you've found a good deal. Additionally, most garden trellises will require assembly, as they aren't shipped put together.
Put an ad in the newspaper as well as on Internet message boards. Some people may be willing to give you an old garden trellis for free if you are willing to come get it out of their yard. At the same time, watch the newspaper or message board for interesting items, such as an old door or lamp stand, that will create a conversation piece as well as function as a trellis.
Head to your local nursery or home supply store. Many stores place opened or returned items on clearance, and at times, they run advertised or unadvertised specials on gardening supplies, including trellises.