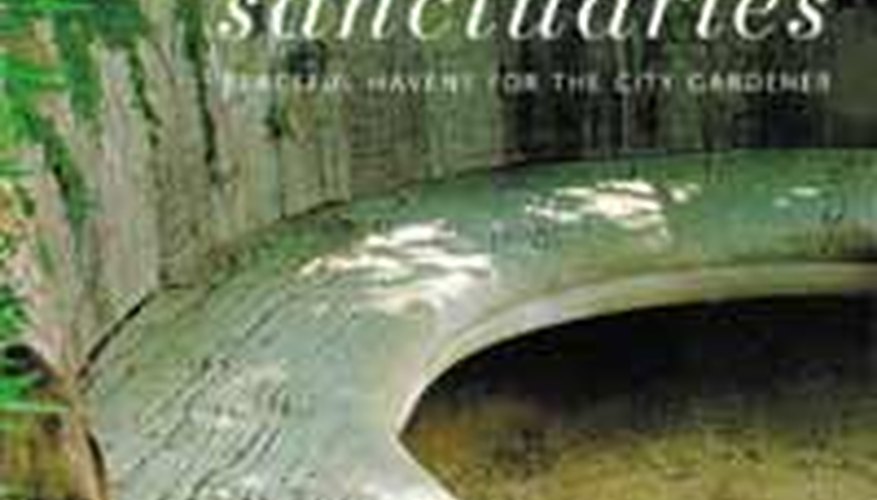 Urban Sanctuaries
Peaceful Havens for the City Gardener
by Stephen Anderton
0-88192-502-0
144 pp, 148 color photos, 4 color plans, 4 b/w plans, 8 1/2 x 11", hardcover.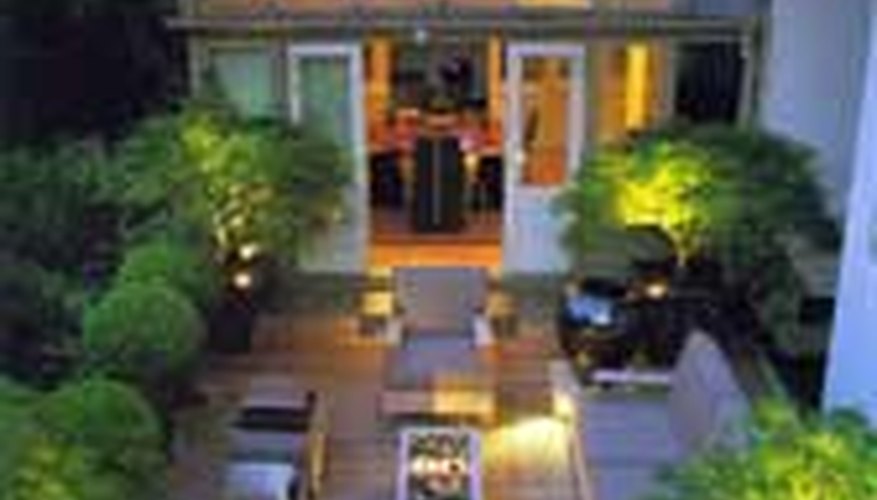 How often have you heard a gardener say, "Hi. My name is Stephen. I am a zone 9. I am a plantaholic. I crave new plants. My idea of heaven is just being among plants, working with them, getting to know them and handling them. I have to have new plants."?
It's the subjective approach to gardening, as when a poet stacks up beautiful words instead of structuring his poetry, and it is a perfectly valid way of gardening. Up to a point it provides the gardener with the antidote to urban life which he or she is seeking in a sanctuary garden. But to have the best of both worlds, to be a serene space as well as one bursting with different plants, a garden has to be carefully planned and designed.
Asylum or sanctuary, that's the question. A garden which is forever having new plants added to it is a bit like New York in the early twentieth century - full of new people from all over the world, busy, exhilirating, and after a while, totally exhausting, so that you have to cry, "Whoa! Give me some peace!"
Now, every gardener adds new plants to his garden. That's part of the fun of having a garden. But additions mustn't be indiscriminate. You have to lose something to make space for the new. You have to have an immigration policy. But some gardeners, the plantaholics, welcome everything. They want to try everything. And to make, on that basis, a garden or a civilization which is also peaceful is hard. Especially in a small space.
Other gardeners have a more selective immigration policy. They welcome plants from only certain genera, which they then collect avidly. Or they may concentrate on plants from new Zealand only, or the Mediterranean. Or they may have developed their own eclectic style of planting, collecting varieties from all over the world which marry well with their favoured planting style. They may be gardeners who indulge in none of this serious collecting. They may simply be people who love working with plants - pruning and dividing, and tying up - until they find themselves unable to move in the garden for divisions of the same vigorous plants.
Breaking up may be hard to do, but getting rid of the divisions is even more heartbreaking for some. There is nothing wrong with any of these ways of gardening. They offer fascination and relaxation to their practitioners. But they are not necessarily enough to make a peaceful garden, something which these kinds of gardeners may also value, and which they can find through some design discipline. And once you have made a suitable layout, you can indulge yourself growing plants within it for ever more.
Photo above: This roof garden plays safe by dividing itself into an all-weather conservatory and a simple outdoor seating area with plants in pots only.