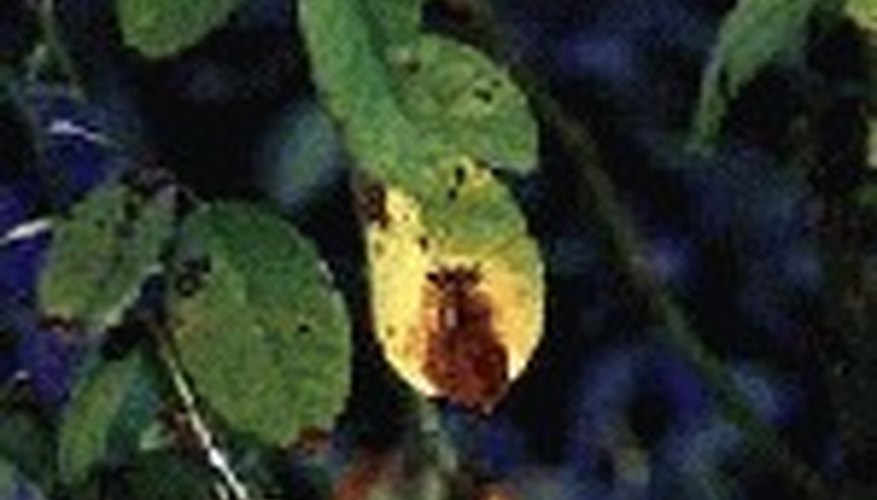 by Mark Whitelaw
Regardless of where you live, roses will require some preparation during the coming weeks. For those living in warmer hardiness zones, your tasks will be minimal. For those in colder climates, extraordinary preparations may be required.
In southern warmer zones (USDA Hardiness Zones 9 and 10), freezing winter temperatures are not much of a concern. Rose care is limited to keeping fungal diseases in check as temperatures cool during the coming months. Many rosarians in these zones perform a light fertilization in November to ensure blooms for the December holidays, after which they perform their annual pruning in preparation for next spring.
If "black spot" has been a problem in this season's garden, hand-stripping leaves from the shrub and removing dead and diseased leaves from the ground are also good ideas after pruning chores are complete. Unless you keep a hot pile, do not put these leaves in your compost bin. Winter temperatures are generally too cool to kill fungal spores.
For temperate southern and coastal zones (Zones 7 and 8), freezes can be expected, although normally of short duration. Winter rose care begins after the second "killing" frost, usually around mid-November. For grafted roses, mound organic, shredded mulch around the bud union to protect it. For own-root roses, cover the base of the canes and surrounding near-surface root zone with 2 - 3 in. (5 - 8 cm) of mulch.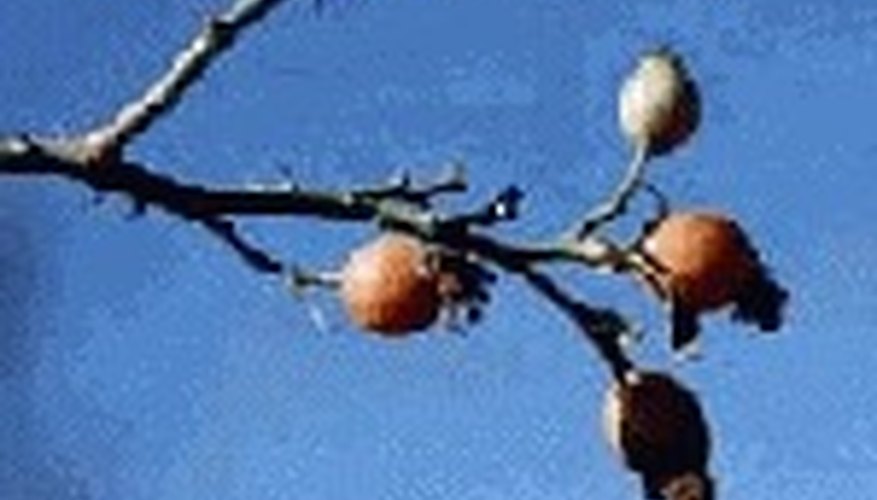 "Dead heading" and fertilization should have been discontinued prior to fall flush so that your roses could prepare themselves for winter. Permit rose hips to remain on the shrub as food for overwintering birds and color interest in an otherwise dull winter garden.
For the colder, central zones (Zones 5 and 6), winter rose care may require a bit more work. For those rose classes and varieties specifically adapted to your hardiness zone or colder, prepare for winter using the procedures outlined for Zones 7 and 8. Rose classes and varieties not well adapted to these zones require extra protection, however. Although individual roses may vary (especially the Species roses), as a rule of thumb those roses which are not well adapted to Zone 5 or colder winters are
Bermudas
Bourbons
Chinas
Grandifloras
Hybrid Musks Miniatures
Noisettes
Teas and Hybrid Teas
For these classes, rosarians have few choices but to provide extra winter protection. Three options are available: (1) Burying the rose, (2) building a protective cage around the rose, or (3) transplanting the rose into a container and storing it out of weather extremes. In each case, work should proceed after first killing frost and ideally before snow cover.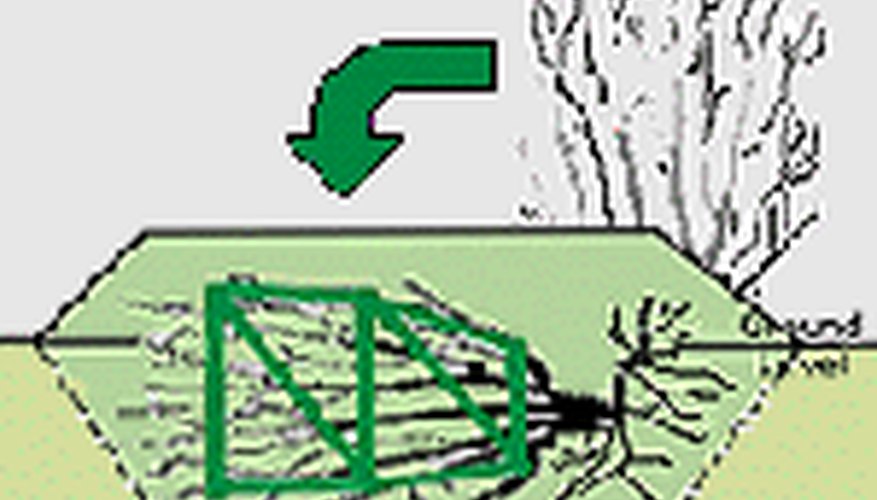 Burying the rose is best accomplished by first hand-stripping leaves, then bundling the major canes loosely together. To minimize overwintering fungal spores, a light application of a horticultural fungicide can be sprayed on the shrub. A shallow trench is excavated next to the rose and the rose's root zone on the side opposite the trench is carefully uprooted with a shovel. The rose is tipped over and laid inside the trench, then covered with soil. Although slightly trimming the rose may be necessary to ease handling, severely pruning the rose in order to bury it should not be done. For miniature roses mounding the soil up around the rose as it remains upright may also be an option.
Building a cage around the rose is another option, especially for roses which are "borderline hardy" to these zones. In this case, a wire or wooden cage should be constructed which is approximately 6 in. (15 cm) taller than the rose and 12 in. (30 cm) larger than its diameter. The cage should be anchored to the ground, preventing winter winds from dislocating it. The cage is then filled with organic insulating materials such as compost, straw, or shredded leaves. To help protect the rose from desiccating winter winds and low humidity, plastic covers should be secured over and around the cage.
Transplanting the rose is also an option, and is especially useful for miniature roses if storage space like a garage or basement is available. After killing frost, the rose is dug and transplanted into a container. It should also be pruned lightly to compensate for root loss and hand-stripped of any remaining leaves. It's also a good idea to apply a fungicide at this time, and if stored in a heated location, treated with an insecticide/miticide. The storage facility need not be heated, but it should remain above 10°F (-12°C). Light is not a requirement, since the rose will be dormant. Use caution to ensure the container's soil does not dry; check soil moisture periodically.
For the coldest zones (below Zone 5), your best options are burying the rose or transplanting it to a container for storage indoors as outlined above. Use caution, however, to ensure your storage facility will remain above 10°F (-12°C).
For climbing roses and long-caned roses treated as climbers, cane dieback is the biggest concern.
Rosarians in Zones 7 or warmer, protect bud unions and/or root zones as you would for shrub roses. Ensure canes are secured to support structures.
Rosarians in Zones 5 and 6, use the "cage method" outlined above for the first 12 in. (30 cm) of the rose. Then bundle the remainder of the exposed canes into groups of two or three with straw or other insulating material. Further wrap these bundles with protective plastic, and secure them to their supporting structure to prevent winter winds from snapping canes.
Rosarians in zones colder than Zone 5, bury the entire rose or transplant it to a container for storage inside.
Note: For those readers in the Southern Hemisphere, your concerns are still six months away. A table is available for your reference to assist you in comparing your average lowest winter temperature and making plans for next year. For readers in Scandinavia and Europe, this table will assist you in determining what action is necessary in the coming weeks. For Scandinavian readers, please note our USDA Hardiness Zones numbering system is opposite of yours.