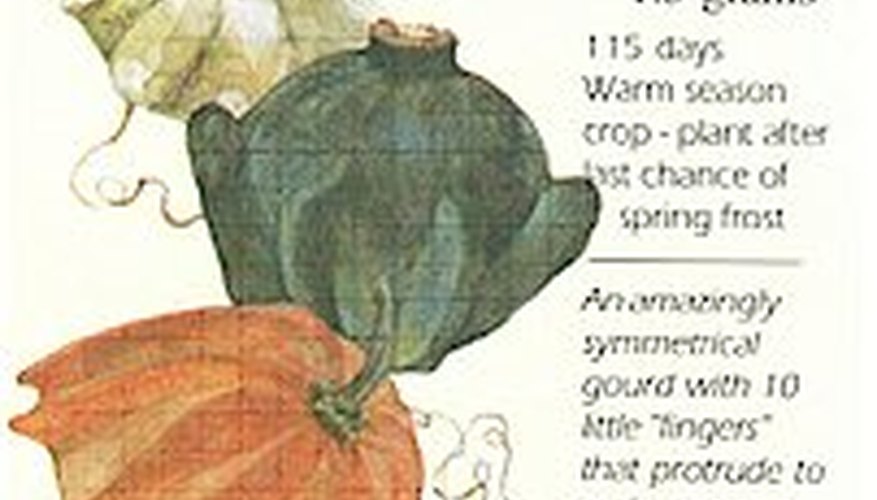 Gourd - Ornamental Crown of Thorns
Fun for kids and adults to grow! The vine is smaller than many gourd vines, and can be grown in a large hanging basket or container. Harvest in time to use as a holiday decoration or for craft projects. 'Shenot' was selected for its very uniform gourds.
Average Count: 41 Seeds
Days to Maturity: 115
When to Sow Outside: 2 to 4 weeks after last frost. Soil temperature should be at least 60 degrees.
When to Sow Inside: Not recommended, but in short season climates, they can be started 3-4 weeks before last frost.
Seed Depth: 1"
Seed Spacing: 6"
Row Spacing: 24"
Days to Emerge: 5 - 10
Thinning: 12" to 24" apart.