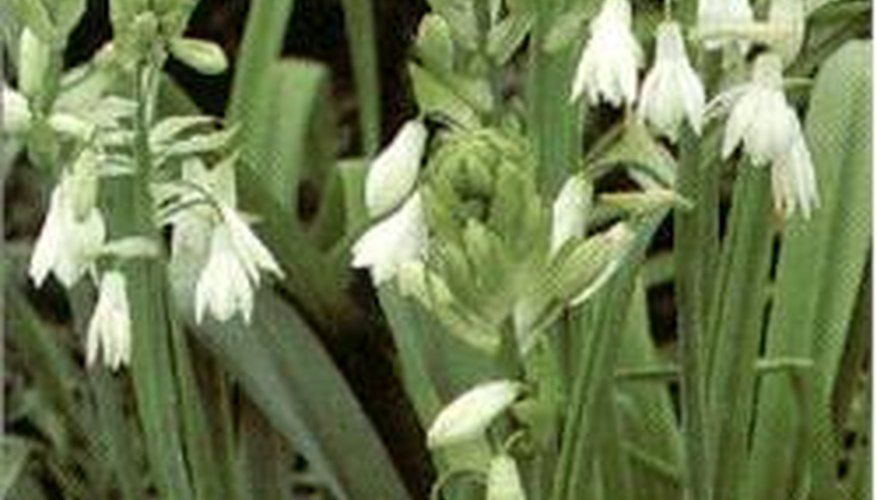 (Galtonia candicans)
Summer hyacinths bear fragrant, bell-shaped flowers for a month in mid summer. If planted in March, you can expect blossoms in July. Each 2- to 4-foot spike bears 20 to 30 flowers. The strap-shaped leaves grow 2 to 3 feet long and die down in fall. Plant summer hyacinths at the back of the garden or among low shrubs for the best effect. These flowers look great in arrangements with gladiolus, and they bloom at the same time.
Plant the bulbs in fall in zones 8-10, and in spring north of Zone 8. Choose a location in full sun, and space the bulbs about 15 inches apart, and bury them 7 inches deep. You can leave the bulbs in the ground year round in zones 5 and warmer, but gardeners in colder zones will need to dig them for winter storage. Cover the bulbs with a heavy winter mulch in zones 5 to 7.
The preferred method of propagation is from bulblets, but they can also be propagated from seeds. Those grown from seeds will take several years to flower.