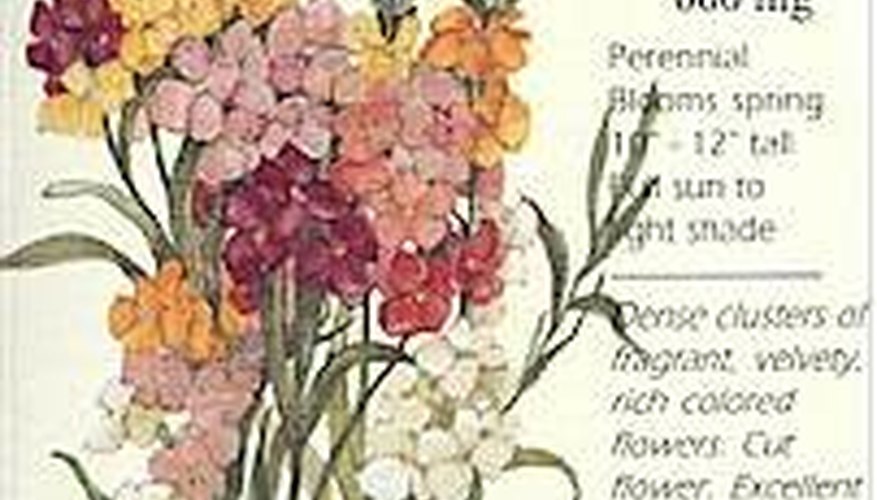 Wallflower, English
Bedder Mix (Cheiranthus cheiri)
If you have an English garden, this perennial is a must. Flowers are described as 'velvety' and 'rich in color" and are very fragrant. Flowers bloom in dense clusters on top of dwarf plants. Colors are yellow, orange, brown, rust and red. Excellent for cool summer climates of the coast or mountains. A must for rock gardens.
Seeds Per Pound: 270,000
Flower Type: Perennial
Bloom Time: Spring
Height: 10" to 12"
Exposure: Sun or Light Shade
When to Sow Outside: 2 to 3 weeks before last frost.
When to Sow Inside: 6 to 8 weeks before last frost
Seed Depth: 1/4"
Seed Spacing: 1"
Days to Emerge: 5 to 10
Thinning: When 1/2" tall thin to 8" to 12" apart
To Plant A Meadow: Prepare soil by removing weeds and cultivating to loosen the soil. Spread seeds evenly over prepared soil. Pressing or rolling seeds onto soil will help improve germination rate. Keep soil slightly moist until seedlings are established.