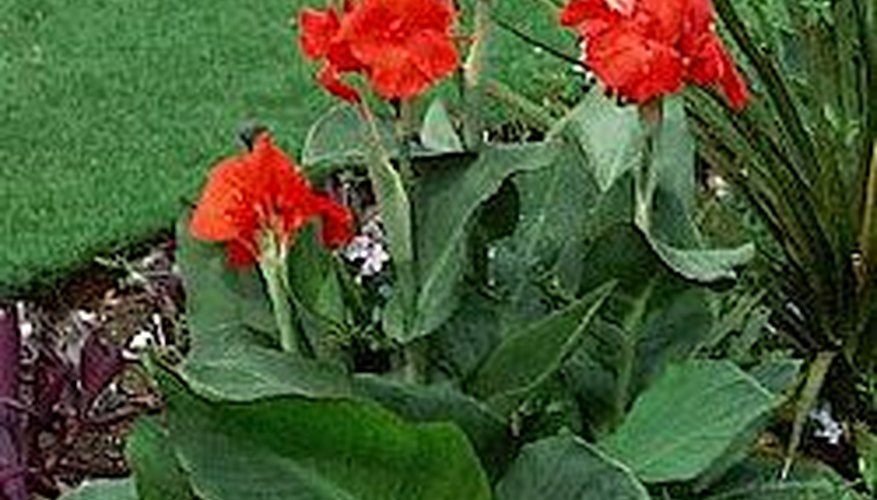 (Cannacea)
Botanical Name: Cannacea

Planting Time: Spring after all danger of frost has passed.

Height: 2 to 3 feet tall
Exposure: Full sun
Soil: any
Hardiness: Frost free areas. When used in cooler areas they must be lifted in the fall.
Bloom Time: Late spring
Uses: beds, borders, containers, accents
Etc.
Plant in the spring after danger of frost has passed. Start new plants indoors for quicker blooms.
Space low-growing varieties 10 to 12 inches apart and taller ones up to 24 inches apart. Plant 4 to six inches deep.
Fertilize only when the plants are actively growing, and keep the withered blooms picked off.
Cannas are native to tropical and subtropical areas and can't tolerate freezing temperatures. In zones colder than 7 they should be lifted and stored in a frost free area for the winter.
If overwintered in the ground, lift and divide every three to four years. Leave 3 to 4 eyes on each division for strong, sturdy plants.
Tip:
A tub of cannas makes a terrific accent for a sunny patio or porch.