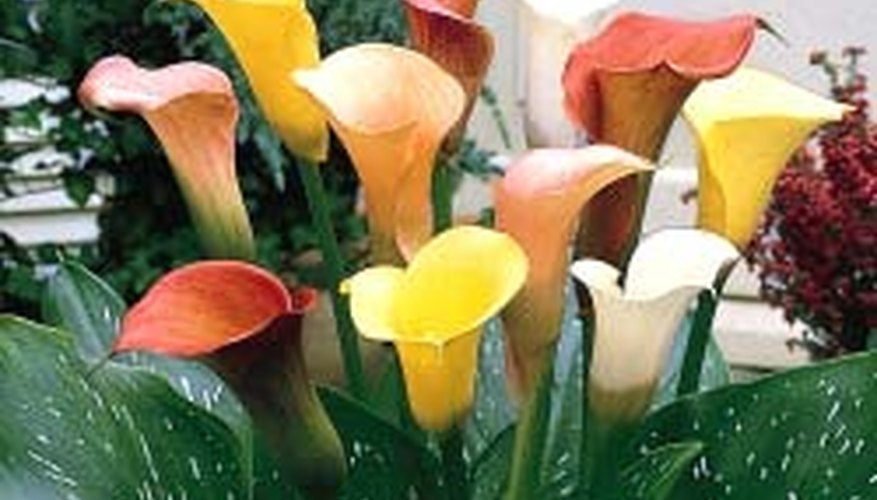 (Zantedeschia)
Botanical Name: Zamtedescjoa

Planting Time: Spring and early summer

Height: 1.5 to 2 feet tall
Exposure: Full sun / light shade
Soil: deep, rich, moist. Can be planted in areas that are too moist for other bulbs.
Hardiness: Frost free areas. When used in cooler areas they must be lifted in the fall.
Bloom Time: Late spring
Uses: beds, borders, containers, cut flower
Etc.
Callas need to be planted deeper than most bulbs their size. Plant the rhizomes 4 inches deep and 12 inches apart.
In areas with a short growing season, start them indoors in late winter and set them outdoors when there is no danger of frost.
For best results, sidedress monthly with bulb fertilizer.
Tip
Calla lilies make great housplants if a sunny window is available, although they may need a little protection from the sun at midday. Plant the tubers in early fall, setting them 3 inches deep in the potting mixture. Keep barely damp until the first shoot appears, then keep moist and feed monthly with a bulb fertilizer. Most callas need a period of dormancy after flowering. Gradually withhold water until the leaves wither away, then start plants into growth again later by moistening the soil.