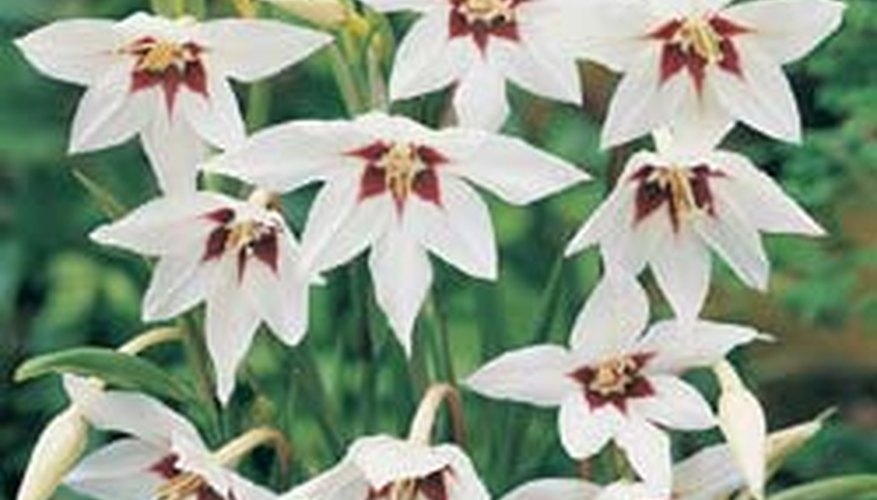 (Acidanthera bicolor)
Peacock Orchid
AKA: Acidanthera

Botanical Name: Gladiolus callianthus

Planting Time: Spring

Height: up to 3.5 feet tall
Exposure: Sun
Soil: fertile, well-drained
Hardiness: Zones 6 and warmer
Bloom Time: mid-summer to fall
Uses: beds, borders, cutflowers
Flowers are plesantly fragrant, so plant them where their fragrance can be appreciated.
Etc.
For best effect, plant in clusters of 5-7
Space the corms 6 to 9 inches apart, 4 inches deep
In zones 6 and cooler corms must be lifted in the fall
Tip:
Acidantheras need a long growing season, and in zones north of 6 it's a good idea to plant the corms indoors in pots about a month before last frost to give them a head start. Transfer the plants to the garden without breaking the soil balls, or plant pot and all in the garden. Cover plants if fall frosts arrive before flowering stops.