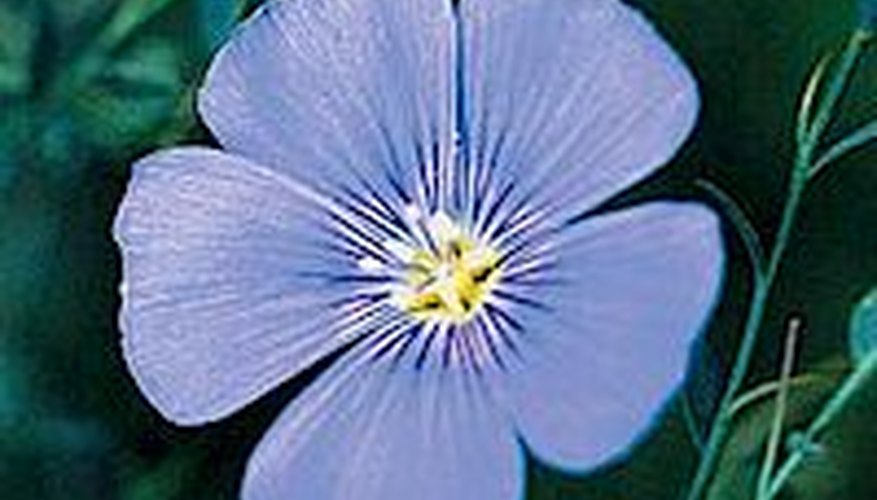 Blue Flax Seeds Linum perenne lewisii)
Buy Bulk Seed(s and Save!
Pretty little sky-blue flowers, 1/2" to 1" across bloom on light and graceful arching branches. Although blue flax will stand up well to heat, it prefers cool coastal summers, and it will bloom longer in cool coastal climates. For best effect, blue flax needs to be sown in mass, and is perfect for wildflower meadows and naturalized areas. If sown early enough, it will bloom the first year. Plant in spring, late summer, or late fall.
Life Cycle: Perennial
Height: 18" to 30" inches
Bloom Season: Spring and Summer
Color: Blue
Exposure: Full Sun
To Plant in Beds and Borders:
Sow in spring, or as late as 2 months before the first fall frost for flowers the following season. Plant 1/4 inch deep and 1" apart. When 1" tall thin to 6" apart. Seeds can take up to a month to germinate.
To Plant A Meadow: Prepare soil by removing weeds and cultivating to loosen the soil. Spread seeds evenly over prepared soil. Pressing or rolling seeds onto soil will help improve germination rate. Keep soil slightly moist until seedlings are established.
Estimated Seeds per Pound: 325,000
Seeding rate: 7 pounds per acre