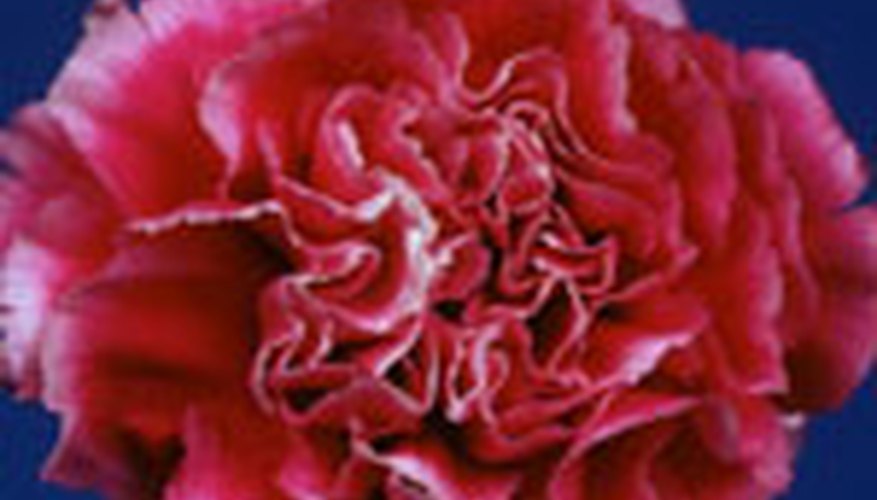 by Naomi Mathews (Lanao2(at)aol.com)
© September, 2006 by Naomi Mathews
The delightful aromatic scent of delicate, lacy carnations has always captivated me. My earliest recollections of carnations are of those that my dear mother grew and tended in her backyard flower bed. Their colors of pale pink, bright red, and soft white always blended as one lovely bouquet in her garden. If I close my eyes tightly and let my senses gently drift back in time, the clove-like fragrance of those gorgeous carnations still seems to surround me.
After doing a bit of research, I learned that the bright scarlet carnation (D. caryophyllus) also captured the hearts of the people of Ohio, just as it had mine. Please join me on a journey back in time to the year 1866, to the city of Alliance, Ohio.
Dr. Levi L. Lamborn was one of the prominent residents of Alliance. One day he was eager to reveal the first carnation to bloom in America to his close friend and political opponent, William McKinley. Being an amateur horticulturist, and also a physician and politician, Dr. Lamborn had successfully propagated one of the six carnation seedlings he had imported from France. He was very excited and proud of this beautiful scarlet carnation and later aptly named it the "Lamborn Red" carnation.
On noting how impressed William McKinley was with this scarlet flower, it is reported that Dr. Lamborn removed the fragrant blossom from the its stem and placed it in his friend's lapel. From that day forward, McKinley was a devoted enthusiast of carnations. When William McKinley became the twenty-fifth President of the United States on November 3, 1896, he proudly wore a "Lamborn Red" carnation in his lapel.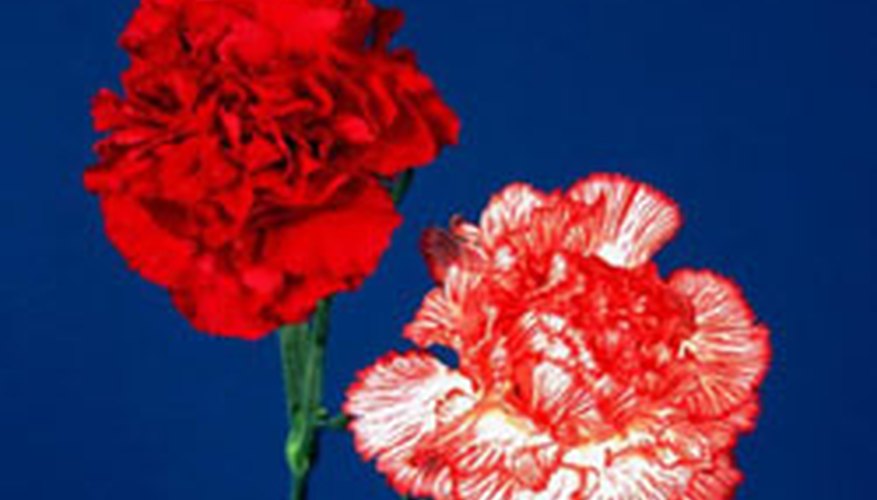 In September of 1901 while attending the Pan-American Exposition in Buffalo, New York, President McKinley was again wearing his favorite scarlet carnation in his lapel. It was there that he would give a shy young girl his very last "Lamborn Red" boutonniere. For as history records, it was also there just seconds later that President William McKinley was shot by an assassin's bullet and later died.
It wasn't until after President McKinley's death that the Ohio General Assembly passed a joint resolution on February 3, 1904, naming the scarlet carnation the official Ohio floral emblem. Fifty-five years later, on April 8, 1959, the Ohio Legislature named Alliance, Ohio the "Carnation City, for truly it is the home of Ohio's State flower.
Another honor was bestowed on the pink carnation when it was officially chosen as the emblem of Mother's Day in 1907. Mothers worldwide have since enjoyed receiving fragrant bouquets of lovely carnations on their Special Day.
Carnations have also long been representative of the month of January. Therefore, if you want to give flowers to someone special born in January, a lovely bouquet of fresh carnations would be perfect!
Carnations, Pinks, Sweet Williams -- Which is Which?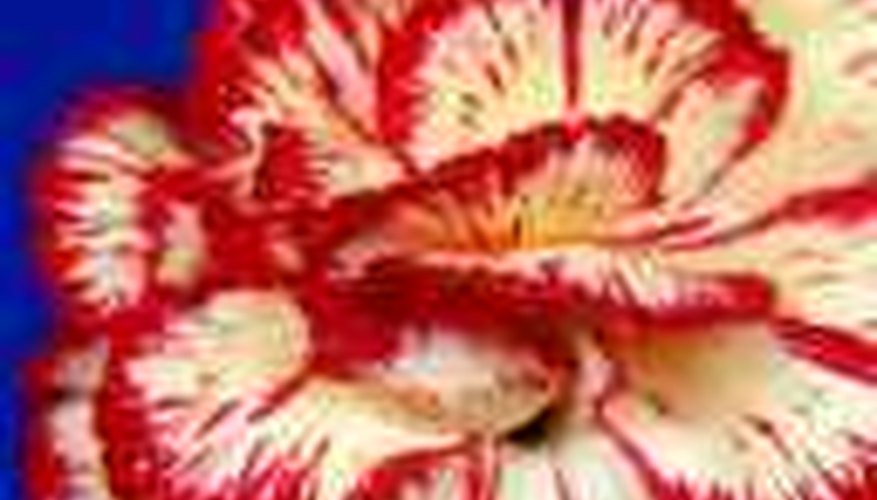 Carnations, pinks, and sweet Williams are all of the genus "Dianthus" and members of the "Caryophyllaceae" family. Carnations and pinks are loved by gardeners for their attractive blossoms having an appealing clove-like scent, and also for their bluish green or silvery-gray leaves. Their blossoms can be either single, double, or semi-double, and come in nearly every color of the rainbow except blue and green. Sweet Williams differ in that their petals are much smaller and not as fragrant. They are also adored by many gardeners for their brilliant colors, and make spectacular border plants.
There are well over 300 species of Dianthus, including hundreds of hybrid varieties. With such a wide selection to choose from, it can be confusing when deciding which species or variety will best suit your desired garden design and your climate conditions. A brief overview of the different characteristics of carnations, pinks, and sweet Williams will perhaps help you to make wise choices for your garden.
Carnations (D. Caryophyllus): Attributes and Growing Tips
Border Carnations
Border carnations are those varieties typically grown outdoors by gardeners either as perennials, biennials, or annuals. This carnation is much more compact than the florist variety, and its foliage is thicker. As its name depicts, these carnations are very showy when planted as part of a mixed flower border or as colorful edgings against evergreen shrubs. They are also perfect for many types of colorful container gardens.
This species of carnations grows upright with stems 12-14 inches high, producing flowers profusely in midsummer. They are excellent long- lasting cutting flowers, usually bearing 4-5 fragrant blooms on each stem.
Border carnations thrive best in soil that is fairly rich and well-drained. They also prefer a location that provides them with full sun. Perennial varieties can be propagated from cuttings of their nonflowering growing shoots. Annuals can be grown from seeds either in pots or directly in your garden soil.
A few superb varieties of border carnations include:
D. Eva Humphries' -- Semi-double white petals with purple edges
D. Forest Treasure' -- Double white petals with splashes of reddish- purple
D. Lavender Clove' -- Semi-double petals of lavender-gray
D. Happiness' -- Semi-double yellow petals with striped scarlet orange
Perpetual-flowering Carnations This variety of carnations--more commonly known as "florist" carnations--is most often grown commercially in greenhouses and blooms the year-around. However, they can also be successfully grown outdoors in milder climates.
Some varieties of florist carnations grow to a height of 4 feet. Their fragrant blossoms are often 3 inches wide in an assortment of colors including scarlet, white, pink, crimson, red, orange, purple, yellow, and many variegated colors.
Perpetual-flowering carnations are widely used in floral arrangements for weddings, Mother's Day, Valentine's Day, January birthdays, funerals, and a host of other occasions. As with border carnations, their flowers are long-lasting and can be easily preserved for dried flower arrangements.
Some spectacular varieties of florist carnations are:
Pink Calypso -- Double flowers having lovely clear pink petals
D. Pierrot -- Double flowers with pale rosy lavender blossoms edged with purple
D. Astor -- Double flowers of deep scarlet and very fragrant
D. Nina -- Double flowers with smooth-edged petals of crimson
Pinks (Dianthus): Attributes and Growing Tips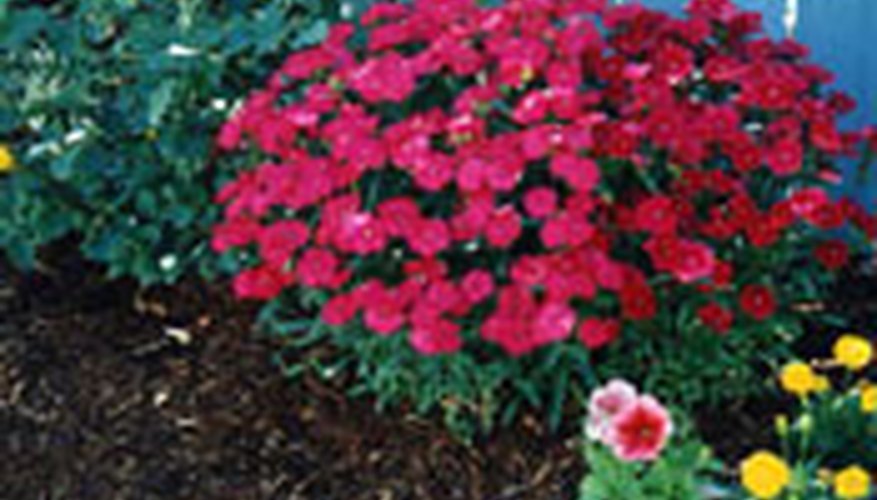 Pinks (Dianthus) can be classified into three different categories:
Old-fashioned Pinks
Modern Pinks
Modern Laced Pinks
The flower petals of pinks are as varied as their colors and shapes. Their very name suggests that the outer edges of some blossoms appear to have been trimmed with "pinking shears." Some of their petals have very smooth edges, while others are deeply fringed. Certain varieties have distinctly marked eyes of contrasting colors. Their blossoms can be either single, semi-double, or fully double, depending on variety. Almost all varieties of pinks have leaves of bluish-green, lending a great foliage contrast to mixed flower gardens.
Many pinks are hardy perennials, while others are half-hardy and grown as annuals. Pinks need full sun and will thrive in rich, well-drained soil that is either neutral or alkaline.
Depending on their variety, pinks are very versatile to use as border plants, showy bank or ground covers, rock gardens, or to mix with other perennials or annuals. Like their close relative--the border carnation-- pinks can be propagated from cuttings in the summer. They can also be divided or grown from seeds. Spent blossoms should be trimmed to promote further blooming later in the summer.
Sweet William (D. barbatus): Attributes and Growing Tips
Sweet Williams are an old-fashioned favorite of gardeners. They are considered a vigorous biennial, but are more often grown as an annual. Their tiny flowers--only about 1/2 inch across--grow in dense clusters on leafy bracts. Fabulous bright colors of red, pink, white, and purple, along with many bicolored varieties are some popular color choices of gardeners. Sweet Williams are not as fragrant as carnations or pinks. However, their brilliant colors make them a favorite for border plantings.
Sweet Williams can be grown from seeds planted in late spring. Some varieties, such as "Roundabout" and "Summer Beauty" will bloom the first year, while others don't bloom until the following year. As with carnations and pinks, they will thrive in rich, well-drained garden soil. They prefer full sun, but like afternoon shade when planted in hotter areas. Regular watering is also required during hot summer months.
Should you ever have occasion to visit Alliance, Ohio, look for the fragrant scarlet carnation that has been the famed floral emblem of Ohio for almost one-hundred years. Perhaps you will want to place one in your lapel in memory of President William McKinley. Although his life was snuffed out by an assassin's bullet, one of his last kindly acts will probably always be remembered. He presented his very last "Lamborn Red" carnation to a shy young girl who asked him for a favor to remember him by.