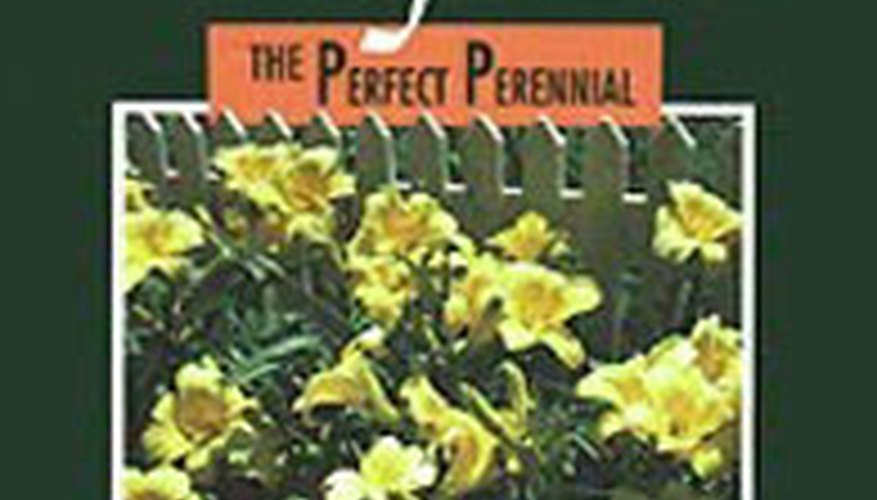 Daylilies
The Perfect Perennial.
by Lewis and Nancy Hill
ISBN 0-88266-651-7
204 pages; 7 3/8" x 9 1/4"; Color photos; line drawings; tables; Paperback.
Daylilies -- available in a rainbow of glowing colors and combinations of colors; able to survive with little or no care in a wide range of climates; boasting a variety of shapes and sizes; suitable for any kind of landscape; drought resistant and almost disease and insect free; adaptable to various soil and light conditions. By all accounts, daylilies are, indeed, the perfect perennial. In celebration of these satisfying plants, garden writers Lewis and Nancy Hill share the wisdom of their more than 40 years of experience growing daylilies -- experience that has led the Hills to an unabashed obsession with the daylily.
Advice on selecting varieties, designing plantings, and propagation and cultural requirements, particularly useful to beginning growers



Lists of over 200 of the most popular types, including dwarf, double, early- and late-flowering, fragrant, and ruffled, which will be of special value to more experienced growers



Directories of daylily breeders, daylily mail-order nurseries, and daylily clubs



Sixty-five color photos and twenty-five drawings of daylilies and daylily gardens