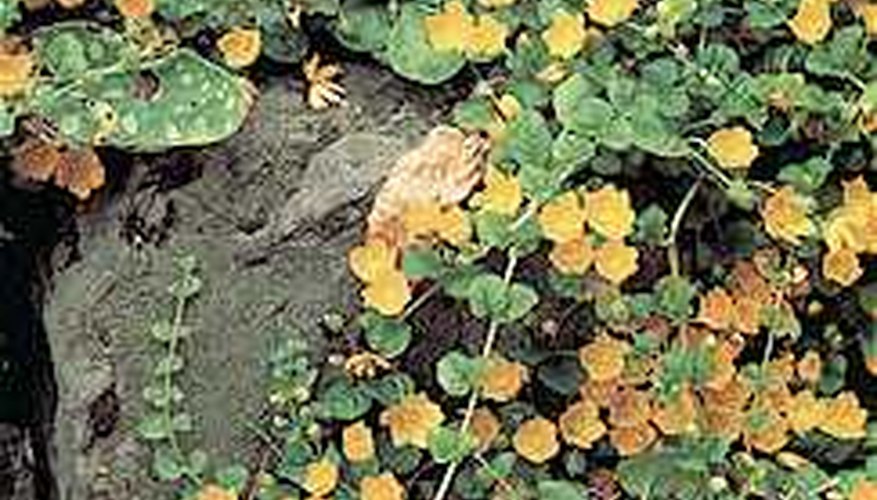 Shop for Perennial Flower Seeds
Plant Information Type: perennial
Propagation: division
Light: shade or part shade
Flower Color: yellow
Bloom Time: midsummer
Height: one inch or so
Width: spreads to fill an area
Soil Requirements: prefers moist soil, but will adapt to dryer conditions
Zones: 2-10
Uses: groundcover, between stepping stones, beside pools and streams
Creeping Jenny has coin-shaped, bright green leaves that spread very rapidly. The plant spreads by runners that root along the stems to form a mat about an inch thick. The foliage is evergreen in the south, and stays green through December in northern zones. The small (one inch or less) bright yellow flowers appear in midsummer and last for several weeks. The 'Aurea' variety has yellow leaves.
Creeping Jenny can be planted any time of year. Space the plants 12-18 inches apart. They will spread rapidly in all directions to fill the gaps. Propagate by dividing established plants. Plant at any time the ground can be worked, setting plants 12 to 18 inches apart.
The plant can become a nuisance weed in lawns, but it is useful as a groundcover that will flourish in shady, moist (or even soggy) areas where few other plants will grow. It will withstand light trampling, and is useful around stepping stones if kept contained. It thrives beside streams and pools, and over wet banks.