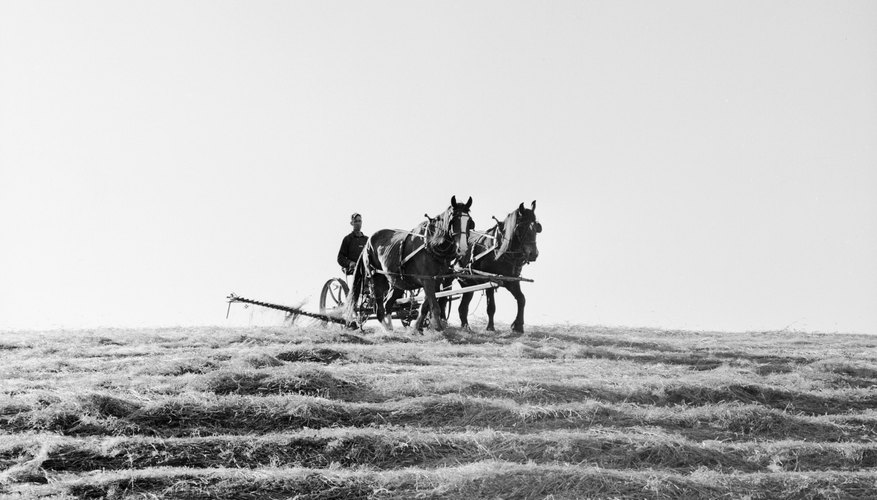 BCS is synonymous with outdoor landscape machinery designed with the focus on performance reliability. According to The BCS Shop website, BCS designs and builds made-to-last machinery with the capacity for multitasking. While tilling is a primary function of the company's two-wheel tractor system, with attachments it is capable of performing a wide array of other functions to meet the needs of gardeners and farmers worldwide.
History
An Italian engineer, Luigi Castoldi, established BCS in the 1940s in Milan. He laid the foundation for what became Europe's largest manufacturer of two-wheel tractors with attachments to perform tilling and other functions. It was the start of the mechanization of Italy's agricultural industry. For instance, in 1946 the introduction of the motor mower modernized the haymaking process in Italy, turning the corner forever on hand scythes. The BCS two-wheel tractor system was at the heart of Italy's agricultural modernization history.
Advantages
The BCS farm-based concept centers around a single tractor for which attachments are available to complete seasonal tasks such as tilling, mowing, snow removal, chipping and sweeping. This concept eliminates the need to buy separate items of equipment with individual engines. The advantages include cost savings, minimal maintenance, reduced storage space and greater productivity through the use of gear-driven tools instead of belt-and-chain-driven tools.
North American Market
Unlike some agricultural equipment of similar size manufactured for professional use, walk-behind tractors, also known as walking, two-wheel tractors or hand tractors, are sufficiently flexible to work across a range of fields for horticultural, industrial, landscaping and home use alike. The durable BCS two-wheel tractor dates back to 1975 in the U.S. market where they sold from the outset as the BCS tiller. BCS has more than 500 dealers throughout North America.
Origin of BCS Tiller Technology
BCS and Grillo S.p.A. were business partners in Italy from the late 1960s to the early 1980s. The partnership benefited both companies, particularly in terms of technology sharing. Before the partnership, BCS manufactured only walk-behind sickle bar mowers while Grillo manufactured walk-behind tillers as of 1953. The partnership enabled both companies to incorporate each other's technology and to make and sell multi-purpose, walk-behind tractors.
Specifications
All tiller units manufactured by BCS feature a maximum of four forward and three reverse speeds. These units detach effortlessly from the tractor, whose other functions include dozing, mowing, cutting, chipping, shredding and throwing snow, for which attachments are available. They are direct-gear driven, with automotive-style clutch joined to the crankshaft to enhance power transfer. The clutch design also aligns the tiller's center of gravity to ensure maximum maneuverability. Lock pin adjustment of tiller depth up to 8 inches is another feature. BCS rear tines rotate up to 290 rpms, providing for softer soil. Other advantages are adjustable tiller handles and power take-off controllable independent of wheel speed. BCS offers a three-year warranty on tiller partsm and labor and a lifetime warranty on the transmission, except for the clutch assembly. Warranties for the engines come from the individual manufacturers. BCS operates a nationwide service network.