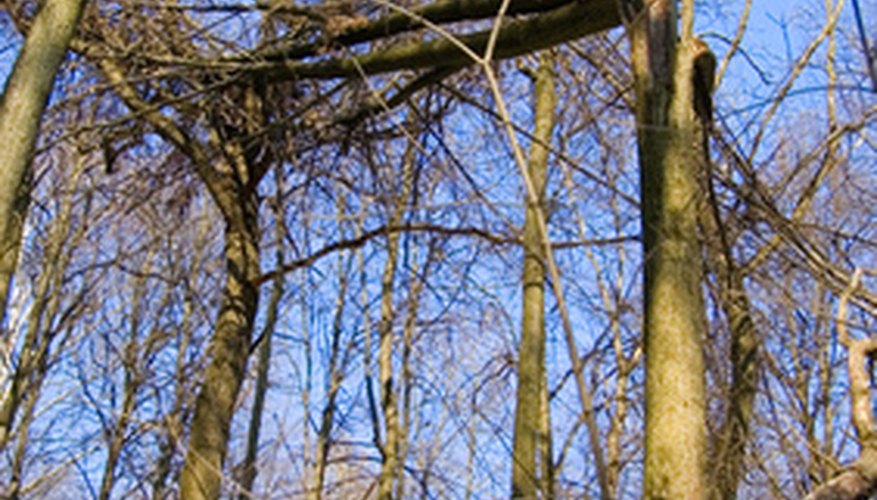 The state of Indiana serves as an example of one way to enforce national standards while permitting community diversity. As do numerous states, Indiana recognizes increasing needs for uniform regulation of an environment-effective activity but also observes the importance of communities and individuals playing active roles in environmental decisions and actions. Indiana's solutions to problems of tree care suggest questions to raise in your own state and community. Trimming and maintaining large established trees requires planning, skill and perhaps more.
Recent Concerns and Conflicts
In 2010, the Indiana Utility Regulatory Commission established new statewide regulations governing the rights and responsibilities of utilities to minimize environmental damage while providing essential services. As is often the case, final rules illustrated the details of a longstanding conflict between residents and power companies. New rules mandated doing as little damage to trees as possible, prohibited unsightly and dangerous topping-off, and established new rules clarifying the rights of residents to participate in decisions regarding tree trimming and care.
New Responsibilities
Just as state regulations prohibit removal of viable trees even on public land, they also reflect new responsibilities incumbent upon those concerned with maintaining trees. Residents wishing to have a tree on public land abutting their property trimmed or removed must make a formal request through the appropriate state, county or local authority responsible for the tree. Issues of "right-of-way" extend from rules about how authorities access private land to rules requiring as little damage, both to the tree and to what viewers see, as possible.
Further Considerations
Tree care, especially but not exclusively on public land, brings local and state authorities to terms with strict federal environmental regulations. Of particular concern in Indiana are federal regulations protecting birds of prey and Indiana bats, both of which are federally endangered. Legal boundaries protecting endangered wildlife must be factored into the boundaries established for public and private actions.
Making Regulations Work
Cities and towns offer a variety of practical approaches that help residents and tree care professionals navigate complex rules. The City of Delphi's Urban Forestry Department, for example, requires work permits for all tree care companies working on public or abutting land. Exempt from permitting is trimming or removal of trees judged environmentally undesirable, among them poplar and cottonwood. Other communities apply different regulations. In Evansville, work permits must be issued for work on both public and private land. Residents need to determine and comply with local regulations when seeking tree care.
Sources of Assistance
The International Society of Arboriculture has long advocated nationwide training and professional standards for all companies involved in tree trimming, removal and care. The ISA offers opportunities to become a certified arborist; consumers hiring ISA-certified personnel are assured of skilled work. ISA also monitors legislative changes affecting tree work. In a state like Indiana, where work is regulated at several governmental levels, certified arborists may be of considerable assistance in navigating regulations for their clients. While Indiana does not mandate or enforce training levels for tree work, its complex layers of regulation suggest that statewide or national professional standards might help the government and consumers as well.