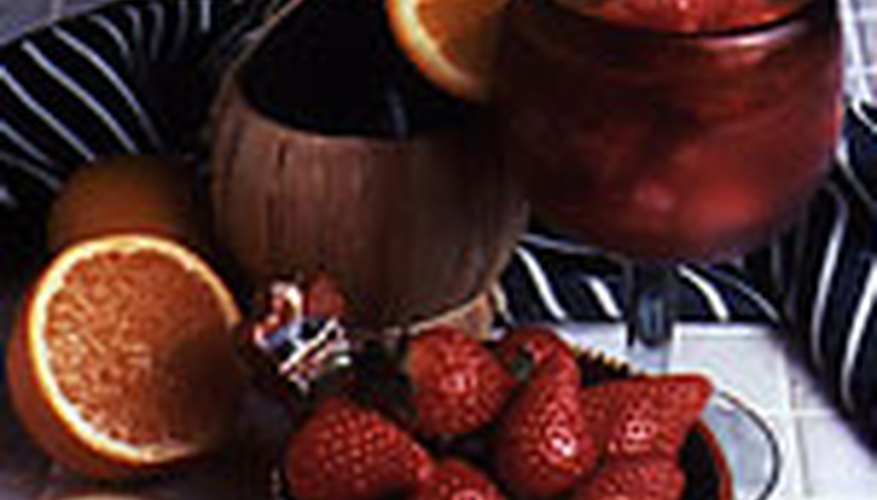 Tangy sangria, spritzed with sparkling water makes a festive summer treat.
INGREDIENTS:

2 pint baskets fresh California Strawberries,
stemmed & divided
1/4 cup sugar
1 cup dry red wine
2 tablespoons lemon juice
1 1/2 tablespoons frozen orange juice
concentrate, thawed
Sparkling water
Orange Slices
Mint sprigs, for garnish

DIRECTIONS:

In large bowl crush 1/2 basket of the strawberries with the sugar. Add wine, lemon juice and orange juice concentrate, stirring to dissolve sugar. Pour into shallow pan; freeze until firm. To serve, fill 4 stemmed glasses with spoonfuls of sangria ice and the remaining strawberries, halved (reserve 4 whole strawberries for garnish). Fill with sparkling water. Garnish with whole strawberries, orange slices and mint sprigs. Serve with spoons and straws.

Per serving: 173 calories; 2 grams protien; 1 gram fat; 33 grams carbohydrate; 0 milligrams cholesterol.
Thanks to the California Strawberry Commission for this great recipe.