Attracting butterflies and bees to a garden requires planting flowers that produce nectar. All flowers that bring butterflies to the garden also attract bees. Even small areas can become butterfly gardens with the appropriate flowers, sun and water. Choosing flowers that bloom at various times from spring to fall keeps butterflies and bees coming to the garden for months. Grouping similar plants in the garden entices more butterflies than planting individual plants.
Wild Columbine (Aquilegia Canadensis)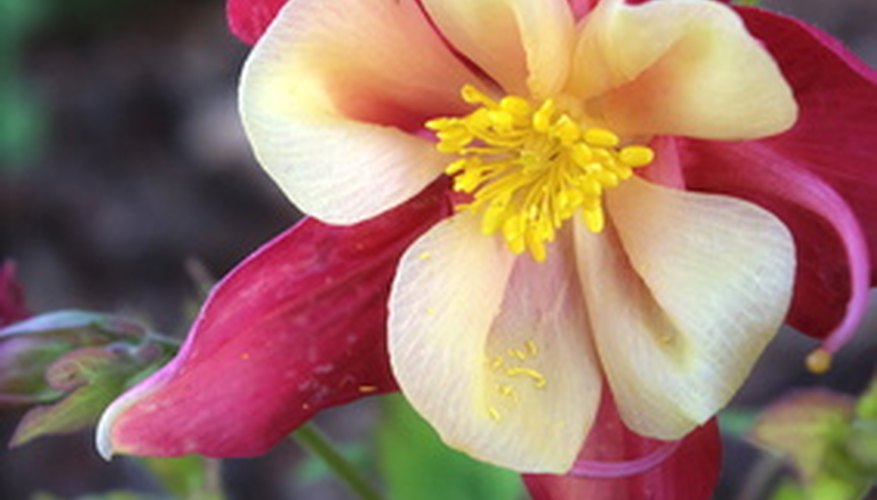 This perennial flower blooms from spring to summer in gardens with partial sunlight. The red or pink blooms are 1 to 3 inches wide. Wild columbine is one of the best flowers for attracting butterflies and bees.
Wild Geranium (Geranium Maculatum)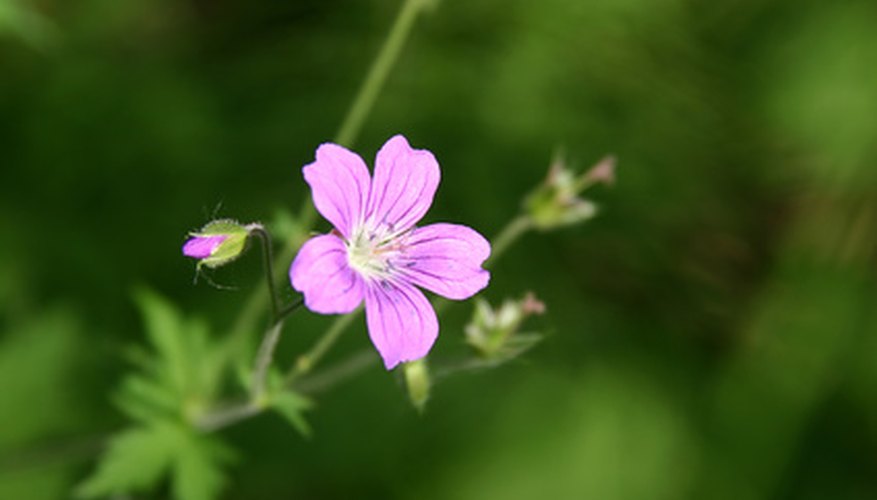 Wild geraniums are perennial plants with pink flowers that bloom from spring to summer. These plants thrive in moist soil and partial sunlight. The 1- to 2-inch flowers attract bees and Eastern tailed blue butterflies and skipper butterflies.
Moss Phlox (Phlox Subulata)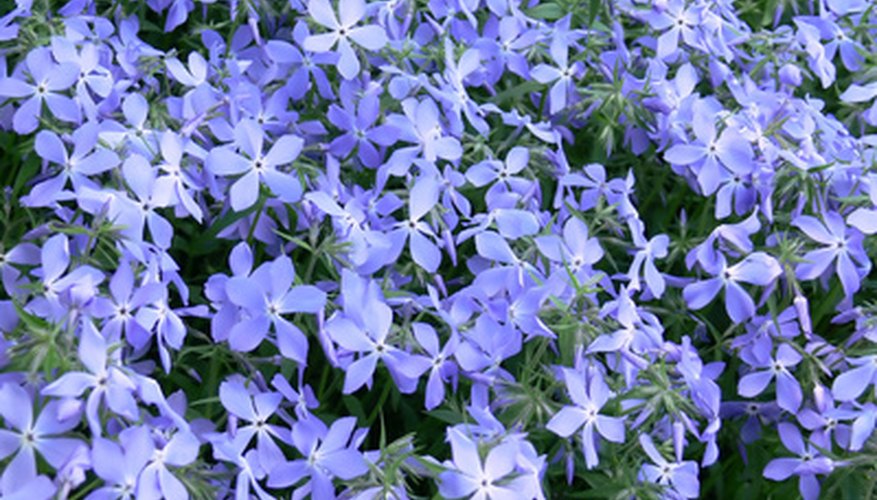 This spring-flowering perennial is a ground cover that grows well in partial sunlight and well-drained soil. Its pink, blue, mauve or white flowers attract butterfly larvae, painted lady, viceroy and swallowtail butterflies.
Dense Blazing Star (Liatris Spicata)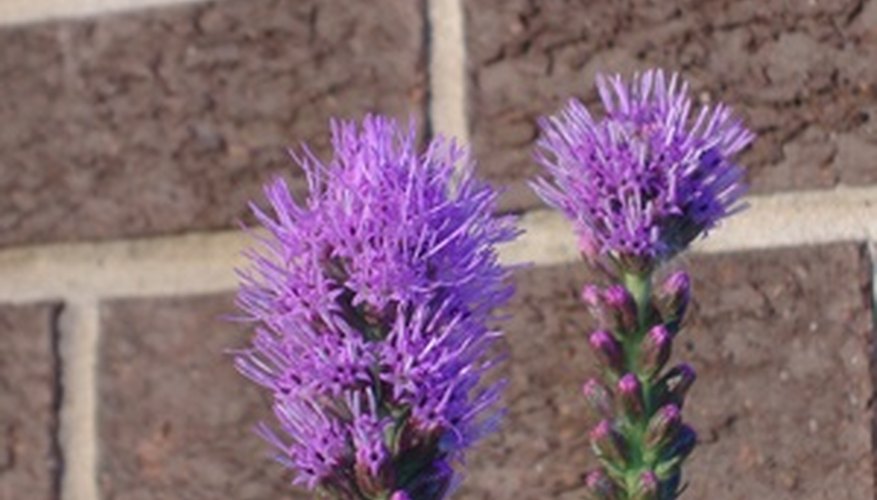 The blazing star blooms in summer in moist soil and full sunlight. The plants prefer acidic soil for the brightest 1- to 6-inch, spiked, purple flowers. The flowers attract many varieties of butterflies, such as painted lady, copper, checkerspot and sulphur. Bees also come to the blazing star flowers to gather nectar.
Black-Eyed Susan (Rudbeckia Hirta)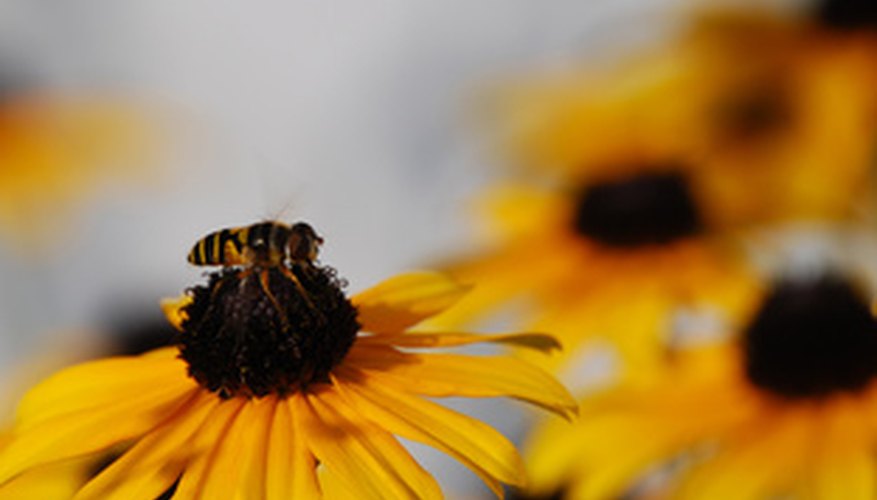 The black-eyed Susan, a perennial plant, blooms from summer to fall with large yellow flowers. They grow up to 48 inches tall in moist soil and full sunlight, attracting bees and various butterflies like brushfoots, skippers and blues.
Stiff Goldenrod (Solidago Rigida)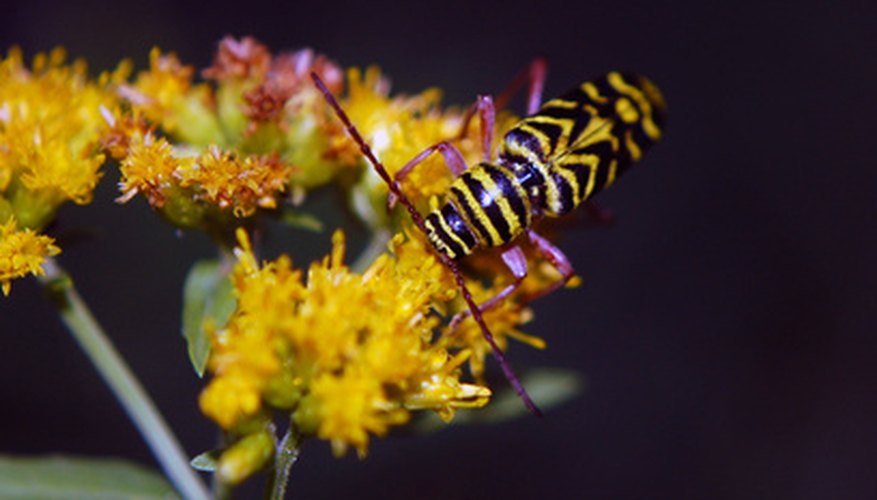 Stiff goldenrod grows on stiff stalks, growing from 3 to 4 feet in height. The yellow flowers bloom from summer to fall in full sunlight. Bees and butterflies gather at these tall plants full of nectar. The flowers attract the two most popular butterflies, the monarch and viceroy.
Joe Pye Weed (Lupinus Perennis)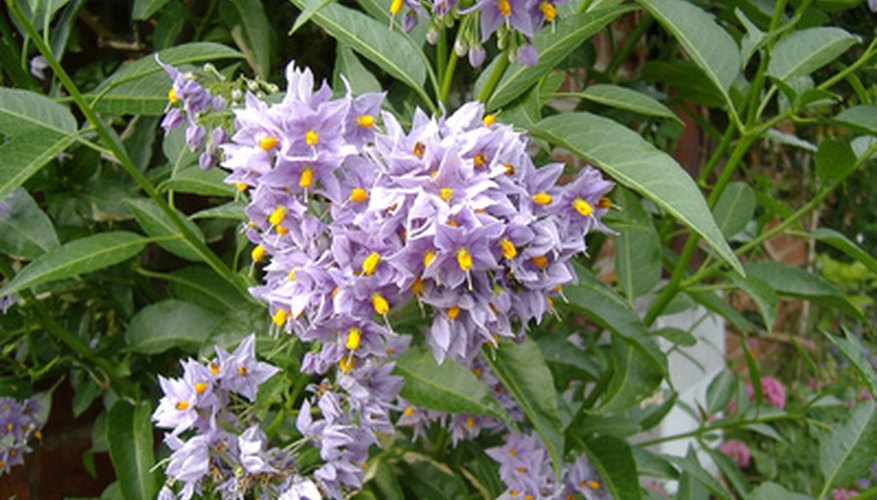 This plant is a late summer-blooming perennial, growing from 2 to 6 feet tall. Its lavender to pink flowers lure butterfly varieties like painted lady, monarch, swallowtail and red admiral.
Jerusalem Artichoke (Helianthus Tuberosus)
This fall-blooming perennial plant features large yellow flowers and grows from 5 to 10 feet tall. It thrives in moist, nutritious soil. Jerusalem artichoke attracts bees and butterflies, such as the monarch, painted lady and checkerspot.