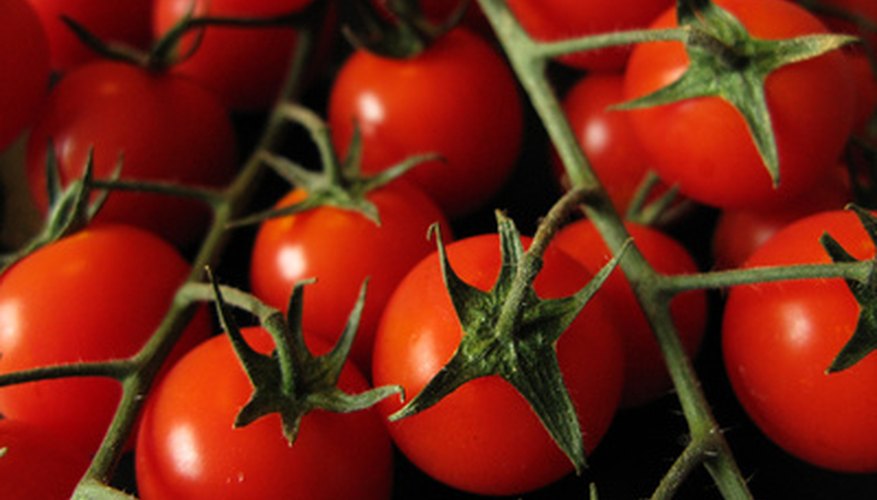 Tomato plants for greenhouse growing must be vigorous, resistant to cracking and disease, and consistent producers. Many widely used greenhouse tomatoes fall into the beefsteak category, but gardeners can also grow cherry and cluster tomatoes in greenhouses. The key to successful greenhouse tomatoes is starting with a good variety. Hybrids perform better than heirlooms for greenhouse growing.
Geronimo
Geronimo is one of the most widely used beefsteak tomato varieties for greenhouse cultivation. The fruits are round and firm. Geronimo tomatoes display resistance to powdery mildew and can stand being crowded in their growing environment. Geronimo plants bear a lot of fruit, which makes them popular with gardeners.
Cello
A plum/cherry hybrid, cello has a sweet flavor and is resistant to cracking. Used commonly in greenhouse environments, cello has a long shelf life once picked. Gardeners can grow cello tomatoes loose or staked.
Clarance
Clarance is a cluster tomato ideal for greenhouse growing. The tomatoes are firmly attached to the stem. Clarance plants produce a high volume of deep red tomatoes that each weigh about 5 oz. Clarance tomatoes are moderately resistant to end rot and fairly stable producers, which makes them popular with growers.
Trust
Trust is a beefsteak tomato that's been a staple greenhouse tomato for years, according to the University of Florida. The fruit is large and uniformly shaped, and resists cracking. Developed in Holland, the trust tomato has an ideal tomato flavor and the plants produce a large volume.