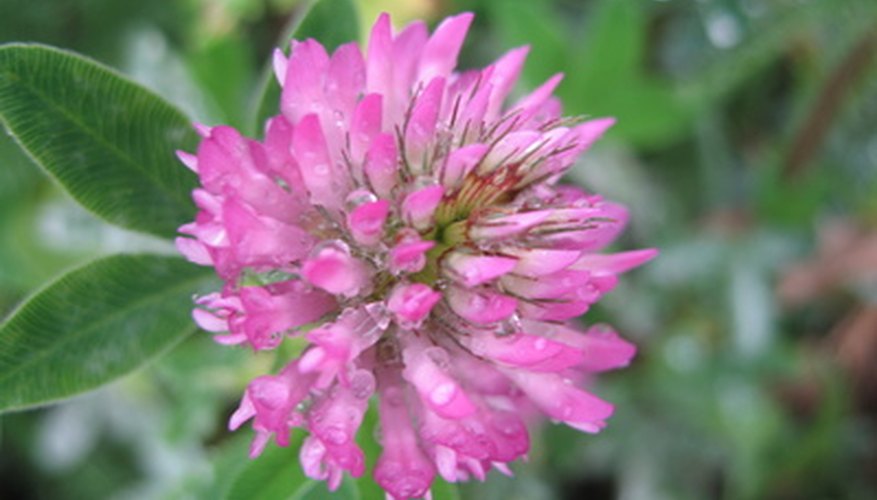 Clover patches invade carefully maintained lawns and gardens. A variety of tools, including chemical herbicides, will help rid clovers without damaging the rest of your garden. If not removed properly, clover will quickly spread or return cause further damage by stealing nutrients and smothering plants, inhibiting growth.
Herbicides
A variety of herbicides will deal with clover patches. The most common solution is the use of pre-emergent herbicides. This particular type of herbicide attacks the seeds of the weeds directly, before they have a chance to germinate and break the surface, without affecting the rest of your lawn or garden.
Clover
Clover patches are a common weed that grows in both the Northern and Southern Hemispheres. Clover is often cultivated for animal food, as it is rich in protein. Unwanted clover can be a hazard to any garden as patches quickly form due to bee pollination, damaging the soil and smothering other plants.
When to Apply
Clover weeds return year after year if not properly removed. It is important to remove clover during the spring before the weeds begin to flower. Spray your clover at night, when temperatures are lower, to limit the evaporation of chemicals. It may require two or three applications every few weeks before the weeds will be properly removed.
How to Apply
First rid the lawn or garden from any growing clover. Gardeners should wait for seeds to germinate once more and remove those patches before spraying the soil. Clover that grows within sidewalk cracks should be carefully eliminated with non-selective herbicides. These herbicides are better suited at preventing the regrowth of the weeds but will kill grass as well as weeds.
Warnings
Pre-emergent herbicides need to be mixed into the soil directly after being applied. This allows for the chemicals to remain more available to the weed seeds, which are often buried beneath sediment and soil surface. All manufacturer instructions should be followed precisely before applying any herbicide to your lawn or garden.