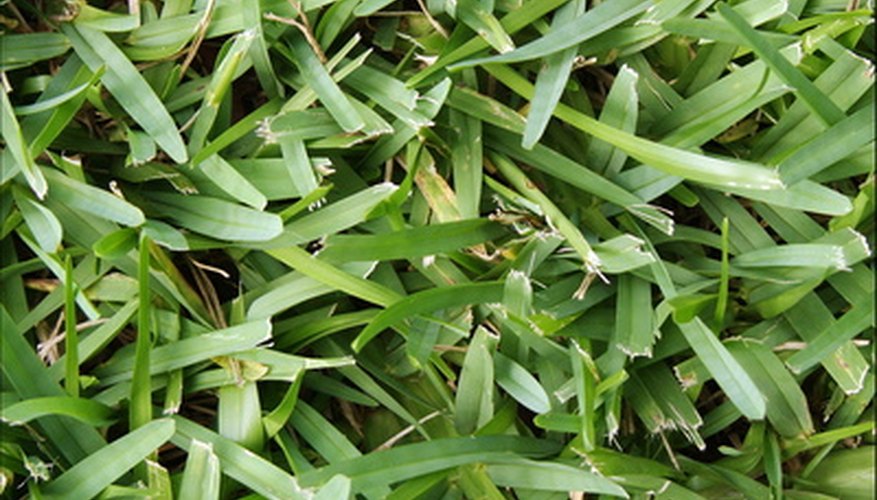 Carpet grass, botanically named Axonopus affinis, is also commonly called "petite gazon" by the Louisiana Creoles, Louisiana grass and flat grass. It is a creeping, perennial grass with rounded blunt leaves best suited for wet, warm climates found in states like Louisiana, Mississippi, Texas and Florida. Since it easily grows into a dense turf, carpet grass is often used for parks, roadsides and golf course roughs as well as for cattle grazing. Many homeowners shy away from carpet grass for their lawns since it requires frequent mowing to keep seed stalks under control.
Prepare area to be seeded by loosening topsoil and removing weeds with a rake, while maintaining a firm seed bed.
Broadcast 2 lbs. of carpet grass seed per 1,000 square feet using a drop spreader.
Rake seeds gently to cover with approximately 1/4 inch topsoil to hold seeds in place during germination.
Water to keep soil moist until carpet grass is established. It typically takes eight to 10 weeks for carpet grass to become firmly established.
Feed with a complete fertilizer at a ratio of 1 lb. of nitrogen per 1,000 square feet once planting is complete.
Reapply fertilizer monthly until carpet grass is firmly established.