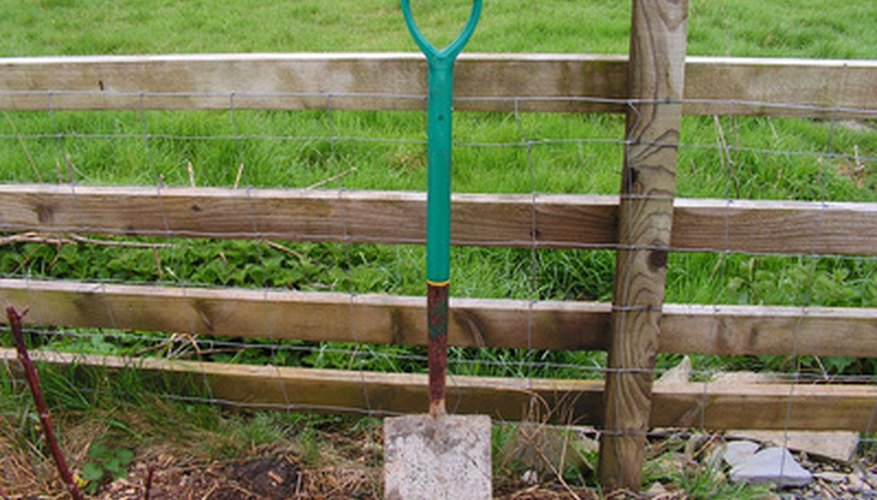 Gardeners with more than a small plot appreciate the work-saving qualities of a rototiller. In an hour or two, you can till an entire vegetable garden plot, loosening the soil and removing dirt clods. While the blades of a rototiller aren't meant to be as sharp as those on a lawn mower, they dull with use, becoming narrower, shorter and pointed. Dull blades don't till as deeply or as effectively as sharp blades.
Loosen and remove the wing nuts that secure the tine shield end covers with a crescent wrench. Place the nuts in your pocket for safekeeping.
Remove the cotter pins with your hands and pull out the clovis pins at the top of the blade assembly.
Slide the blades off the tine shaft. Run a file gently over them to remove pitting and rust. Sharpen them slightly by running the file over each side of the blade evenly three or four times. Apply lubricating oil to the blades with a soft cloth.
Reassemble the blades by sliding them onto the shaft in the reverse order of removal. Ensure that you've attached the blades in the same position they previously sat.
Things You Will Need
Crescent wrench

File

Sandpaper

Lubricating oil

Soft cloth
Tips
Clean and lubricate the blade shaft when you sharpen the blades.

Sharpening the blades removes more metal, reducing their longevity. Sharpen them minimally and plan to replace the blades in the future.
References