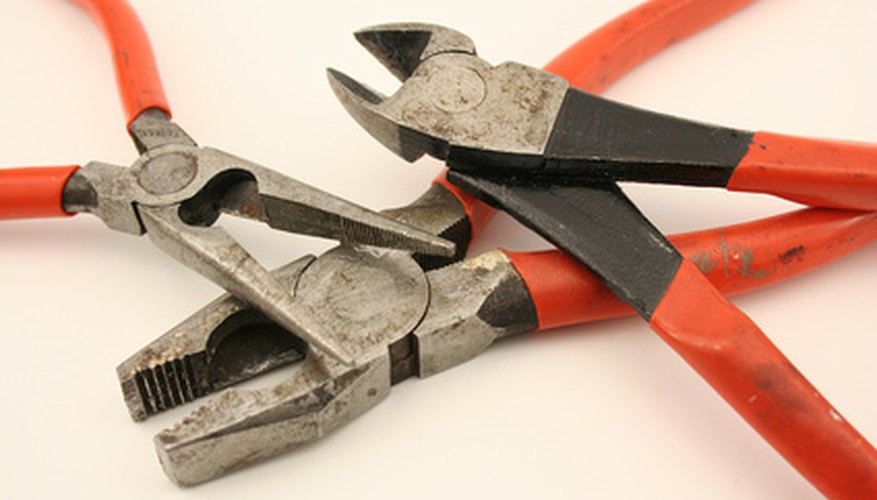 Many Craftsman mowers are modular in that the mower deck is removable. Installing the mower deck after repair or lawn mower service is best performed on a hard surface. The ability to slide the deck both under the mower, and side to side to assist in pinning the deck to the mower, improves installation time and reduces effort.
Position the mower in an area that allows plenty of room to work. A hard, flat surface is best suited for installing the Craftsman mower deck.
Set the parking brake and raise the deck position lever to its highest level. Raising the lift arms allows for the mower deck to slide under the mower.
Slide the mower deck under the mower from the right side of the machine. The front of the mower deck houses the guide-wheels and face the front of the mower for installation.
Align the lift brackets on each side of the deck underneath the lift arms on the mower. The lift brackets attach to the deck via welds, and contain holes near the top for installation to the mower's lift arms.
Lower the deck lift lever on the mower until the arms line up with the lift brackets on the mower deck. Gently position the deck by hand until the pin holes line up between the brackets and arms.
Insert the keeper pins on both the left and right side of the mower–attaching the deck to the mower.
Locate the stabilizer arm near the front of the mower deck and insert it into the stabilizer bracket on the mower deck. There are up to three different holes to choose from when pinning the stabilizer arm. Insert the stabilizer into one which allows the deck to remain level. Slip the washer over the end of the stabilizer and install the hair-pin retainer.
Insert a 3/8-inch ratchet into the square hole on the idler pulley's arm. Relieve tension on the belt by turning the arm toward the left side of the mower. With slack on the belt, slip it around the main drive pulley directly under the engine. After installing the belt, release the idler and allow tension on the belt.
Raise and lower the deck a couple of times with the lift lever to ensure proper alignment. Select the desired position for mowing, and go to work.
Tips
Install a new belt onto the mower deck while it is off the mower.

Wear gloves while installing the mower deck to protect against pinch points and scrapes.
References