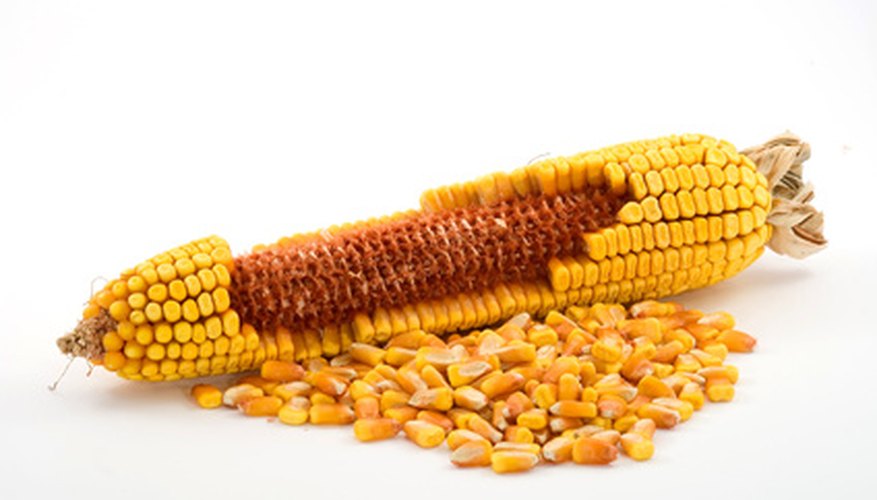 Gardeners and homeowners looking for a natural alternative to synthetic pre-emergent herbicides should consider using corn gluten meal. In research that began in 1985, Iowa State University proved that corn gluten meal (CGM) is effective in preventing the growth of newly sprouted weed seeds in both lawn and garden applications.
History
In 1991, Dr. Nick Christians, a professor of horticulture at Iowa State University (ISU), received a patent for the use of corn gluten meal as a pre-emergent herbicide. The patent was reissued two years later to include garden use in addition to turf use. ISU licensed several companies to sell CGM as a natural pre-emergent. CGM is a byproduct of the production of corn starch. It is used in animal feed as well as its horticultural use. The patent issued to Dr. Christians expired in January 2010. While CGM prices remained higher than synthetic pre-emergents, while ISU was receiving royalty payments, prices have dropped since the patent expiration.
Function
Chemicals present in CGM prevent newly germinated seeds from forming roots. This leads to the desiccation and death of the plants. It has no effect on plants that have already developed roots. CGM applied to lawns has no negative effect on the established grass, but prevents the growth of seeds that are lying dormant in the lawn waiting for their proper germination conditions. In the garden, CGM applied around bedding plants will have no negative effect on the plants, but will suppress the growth of seeds in the soil around the plant.
Application
Dr. Christians recommends an application rate of 20 lbs. of CGM per 1,000 square feet of turf or garden space. Repeat applications improve performance. In turf, apply early spring and early fall every year. Timing is somewhat critical. As with synthetic pre-emergent herbicides, the product needs to be applied concurrent with the germination of weed seeds. If it is applied after the seeds have germinated and established roots, it won't have the desired effect. There are two clues that experienced turf growers use to help them judge when to apply pre-emergents. One is weed growth near sidewalks, where the ground warms up earlier than normal. The other is the appearance of forsythia blooms.
Benefits
CGM provides a completely natural--even edible--alternative to synthetic pre-emergent herbicides. In addition, unlike synthetic herbicides, CGM delivers 1 lb. of nitrogen for every 10 lbs. of product. Therefore, you can cut down on fertilizer applications when you use CGM.
Warnings
The effect of inhibiting seedling growth is non-selective. Don't use CGM (or any pre-emergent) if you plan to over-seed your lawn within eight weeks. Similarly, don't use CGM in the garden where you are planting by seed rather than bedding plants.
CGM should be watered in with approximately 1/4 inch of water. However, its effect will be somewhat neutralized if irrigation or rain keeps the soil moist for several days after application. Try to time application with a five to six day dry period.