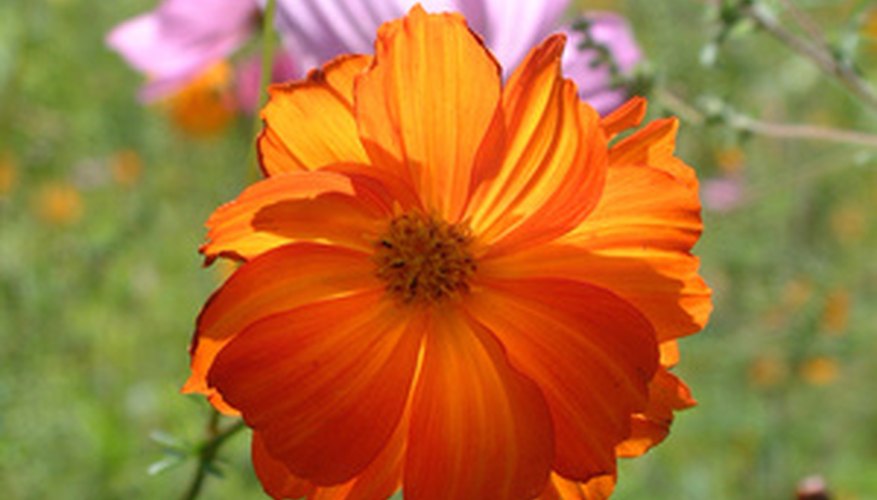 Some folks dream of living with some elbow room between themselves and their neighbors. But, maintaining a property of more than an acre or two can turn into a daunting task. Simply mowing an area that large takes expensive equipment and a lot of time, not to mention that when you're done, it looks like you live in a hay field. Follow the age-old landscaping wisdom, if you plant it, you don't have to mow it.
Savanna
While the term conjures images of the heart of Africa, it actually refers to any open, grassy area with quite a few trees, but not so many that they create a full canopy. Dense woods can be made into a savanna through selective cutting and cultivation of grasses, wildflowers and ground covers. A completely open area can be turned into a savanna by planting trees, though this obviously is a long-term project. A savanna environment is a haven for songbirds and other wildlife, as well as a pleasant place to stroll through dappled sunlight and shade. Work with native species to produce a low-maintenance natural environment that minimizes your impact on the space and invites wildlife to set up residence.
Rain Garden
If your acreage includes a low spot that always seems moist, or if the run-off from your driveway and house naturally concentrates into an erosive stream, a rain garden would fit nicely into your landscape. A rain garden is simply a collection of plants that prefer to live in soggy soil. If you have a low, soggy spot already, all you have to do is find the right plants for your zone to fit that profile.
If you have a run-off problem, put on your raincoat the next time it rains and watch the flow of water, with attention to the contours of the land. At a convenient point where most of the drainage has merged, construct a low spot reinforced by a berm on the downhill side. Now your rain garden is ready for planting.
Prairie Meadow
Working with native grasses and wildflowers Midwesterners can recreate the habitat a property displayed before European settlement began. Check with your state's conservation department or department of natural resources. Almost every state now has an initiative to help landowners work with native species. Native prairie grasses give you a rich palette to work from, with diverse heights, colors and textures. Careful selection of wildflowers can deliver something in bloom from early spring until late fall. Check with homeowner's associations and county regulations. Some (perhaps unenlightened) associations and governmental bodies restrict or prohibit the development of grasslands and wildflowers, instead enforcing mowing height regulations.
Natural Screens and Fences
Fast-growing, dense shrubs like viburnums and spice bush, "Lindera benzoin," can screen your view of neighbors (or their view of you) without the expense and unnatural look of a privacy fence.