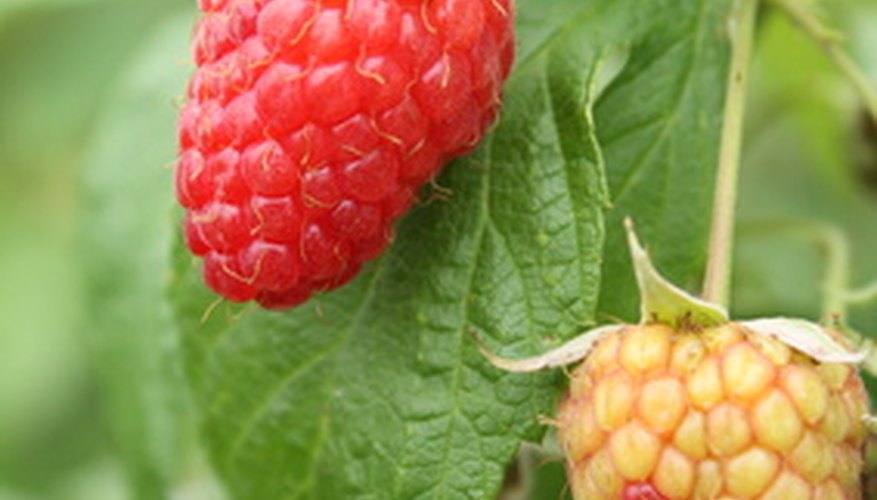 Juicy, red raspberries are expensive to buy in stores because they don't ship well and require extra attention to grow and harvest. Of course, raspberries grow best in cool, moist climates such as the Pacific Northwest, but even southern California gardeners can successfully grow raspberries. Raspberries like warm (not hot) summer days and plenty of moisture. Trick them into thinking their in the Northwest. Keep raspberries moist with soaker hoses that provide slow, steady moisture. Plant in a partially shaded location to keep temperatures down.
Consult your local county extension office for raspberry varieties suitable for your area. Some good ones to try in southern California include "Autumn Gold," "Heritage," and "California." Everbearing varieties are well-suited to southern California's climate.
Buy bare-root plants in early spring at local nurseries. Raspberries are hard to find in southern California, so call first. Some nurseries can special order plants for you. Order plants online if you can't find local ones, but make sure you choose varieties suitable for southern California's climate.
Select plants that have four to five strong canes. Look for canes with brown or green bark and green interiors. The plants may or may not have leaves. Select certified disease free when possible.