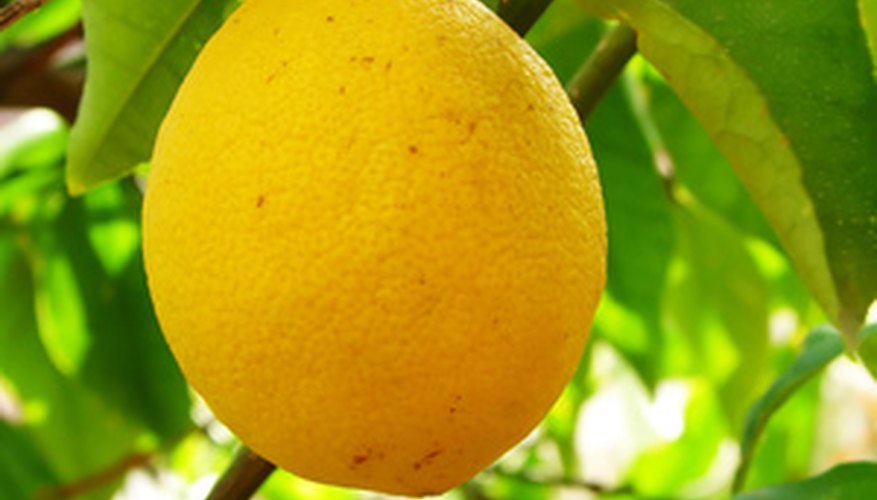 Perfect for lemonade, lemon curd, marinades and adding a bit of acid to any dish, the lemon is a versatile fruit that grows readily in subtropical areas. Gardeners in more northern climates can get miniature lemon plants suitable for container growing. Select and buy your lemon tree in the spring, then plant it right away. Lemon trees need full sun to produce fruit and should begin producing after three to five years.
Determine whether your area supports outdoor lemon trees or whether you need to purchase a dwarf lemon tree--which can be grown in containers and moved indoors--by checking the winter lows in your region. Use the hardiness zone map. (See Resources 3) Four Winds Growers advises keeping lemons at no less than 32 degrees F., as the tree can experience severe fruit and foliage damage at 28 to 29 degrees F.
Read about lemon types at Four Winds Growers and Purdue University. (See Resources 1) Select lemon varieties you want to buy, either as a full-sized tree or a dwarf.
Visit local garden centers and nurseries to browse available plant stock. If you live in a subtropical climate that supports outdoor lemon trees, you'll find more choices at your nursery, although northern nurseries may sell some dwarf lemon trees. Identify varieties that interest you, then examine the trees.
Bend the tree's trunk to the side to see if it moves, then let go. The trunk should return to its upright position. If it does not, it has root damage and don't buy it. Once you've tested the trunk, examine the branches. If they're clustered around one part of the tree or if the tree has one branch, don't buy it. Choose trees with branches in all directions and no low branches. Avoid trees with bent trunks.
Purchase a lemon tree that passes your visual inspection.
Order a lemon tree online (or have your local nursery order it) if they don't have the type of tree you want or if you cannot find lemon trees near you.