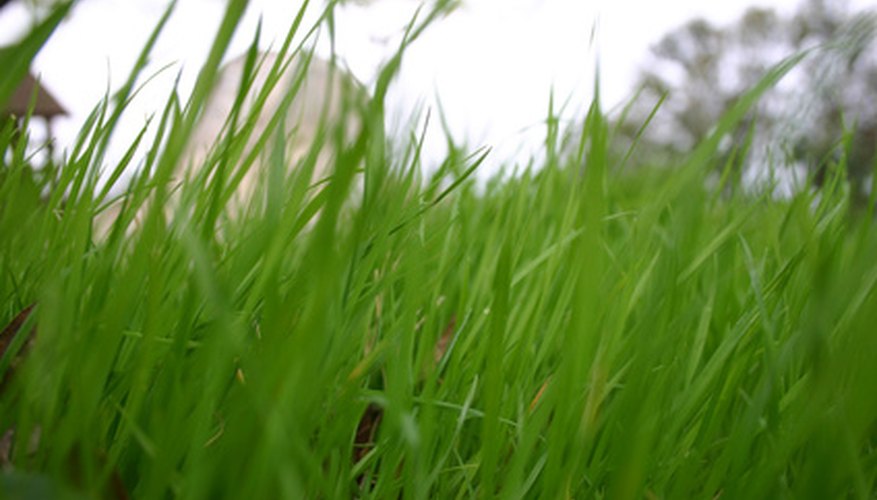 Planting grass from seed is an inexpensive and fast way to get a new lawn started. Oregon homeowners can choose from many types of grass, including western fescue, creeping bentgrass, annual ryegrass and California oatgrass. Plant grass seed in either the spring or the fall. Sow seed over a bare lawn to start a new lawn or over an existing lawn if your grass looks patchy.
Remove any objects from your lawn, such as lawn furniture or barbecues. Then, mow your existing lawn as short as possible. The grass seed you're planting will overseed your existing lawn.
Rake bare patches on your lawn with a hand rake to loosen the top 1/4 inch of soil.
Add bagged topsoil to fill in dips in your lawn to even out the grade. If your lawn has an even grade with no dips or valleys, skip this step.
Sow your grass seed over your lawn by hand or with a mechanical spreader. Greenview Fertilizer suggests applying 16 grass seeds per square inch. Choose a type of grass seed that grows well in Oregon, using Oregon Grass Seed's seed list (see Resources).
Water your lawn until the soil becomes moist but not saturated.
Water the lawn daily (until it becomes moist but not saturated) until the grass seed germinates and grows to a minimum height of 2 inches. At this point, your new grass is well established.
Things You Will Need
Lawnmower

Rake

Topsoil

Grass seed

Mechanical spreader (optional)
Resources