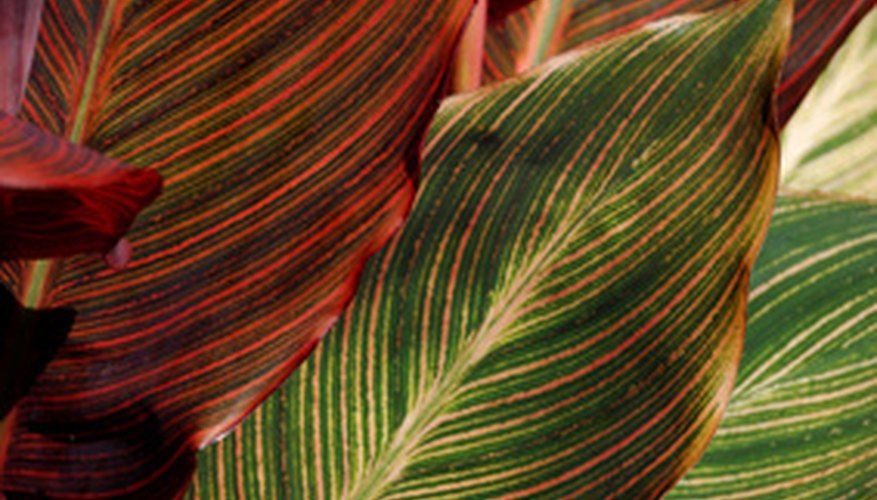 California has a diverse climate range, encompassing USDA Hardiness Zones 6 to 10. tropical flowers appeal to gardeners with a penchant for lush foliage and colorful blooms. The northeastern corner--east of Mount Shasta and north of Lake Tahoe--does not support tropical vegetation, but growers in all other parts of the state can enjoy tropical plants.
Canna Lily
Grown as much for its colorful variegated foliage as its blooms, canna lily (Canna x generalis) are related to the banana. While canna grows as an annual in many regions, this tropical plant grows perennially in zones 8 to 12, or all but the northeast mountainous regions of California. Canna is native to South and Central America. The plant's leaves are striped with yellow, green or purple. Its flowers can be red, yellow or orange. Canna lilies grow either in sun or part shade.
Birds of Paradise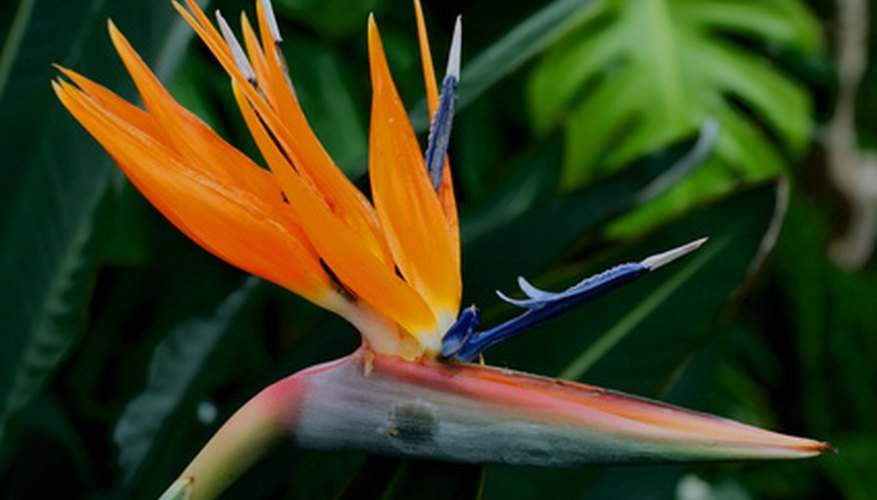 Bird or paradise (Strelitzia reginae) is native to South Africa and grows in the southern and coastal areas of California in zones 9 to 11. The plant's orange and purple flowers resemble a bird's head, giving the plant its popular name. The plant has elongated, dark green leaves that can grow up to 8 inches. Sun promotes more flowering, while shade produces better foliage.
Vase Plant
Vase plant (Aechmea distichantha) belongs to the bromeliad family and is suitable for growing outdoors in zones 9 to 11. This plant enjoys bright indirect light and shouldn't be planted in direct sun. Vase plant's thin leaves can grow as much as 3 feet long. The plant develops a single flower stalk with many small pink, white or blue flowers.
Crepe Ginger
Reaching as much as 10 feet in height, crepe ginger (Costus speciosus) grows in zones 7 to 12, all parts of California except the far northeast. The plant prefers part sun but can grow in full sun if it is well irrigated. Crepe ginger has cat's-eye-shaped, waxy green foliage and crinkled white flowers that grow off red flower bracts. Native to Southeast Asia, crepe ginger has been naturalized in Hawaii and is considered invasive in many parts of the South Pacific.