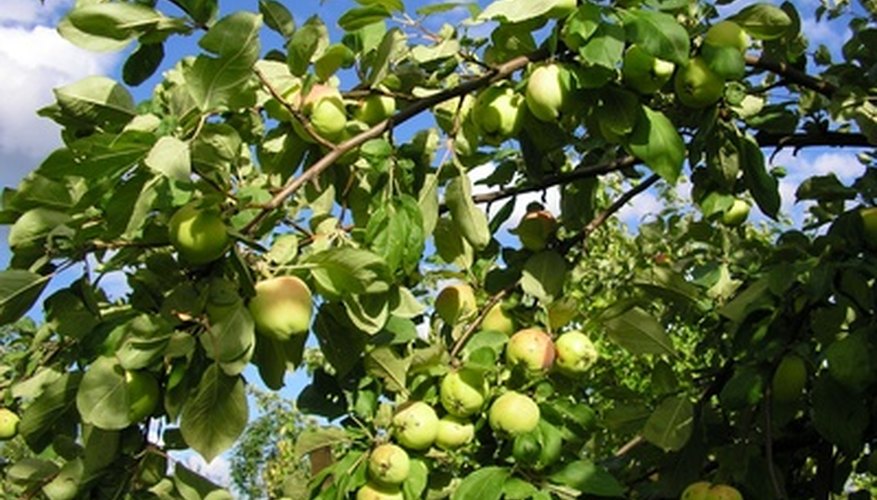 Most fruit trees need much care and tending to grow and provide a good yield. Often attacked by pests and insects, they need protection against such hazards in order to remain healthy and productive. Chemical pesticides keep the tree safe, but might contaminate the produce. To meet both the ends of healthy safe fruits and a pest free tree, the best bets for any cultivator are organic pesticides.
Sabadilla
Sabadilla organic pesticide is derived from the plant alkaloid veratrine found in the seeds of the sabadilla lily. Fatal for pests like caterpillars and squash bugs, this is a safe way of pest control as the chemical toxins break down soon after contact with sunlight. Used primarily on vegetable, it can be adopted as a water solution for fruit trees too.
Neem
Known commonly as the Indian wonder, this tree has many products that can work as effective pesticides. Extracts from its fruits and leaves, like azadirachtin and salannin, can kill almost all pests and insects but are safe for human consumption. These organic pesticides work through time and prevent egg laying and spread of pests. They kill pests too, but do not expect immediate results.
Rotenone
Rotenone is an extract from the resin like substance produced by some legumes. Very efficient against most aphids and bugs that destroy fruits, this pest-control method is safe, as rotenone is not very toxic for humans. A thorough washing rids fruit of all traces. Converted to a solution, this can be sprayed on fruit trees.
Pyrethrins
Pyrethrins are commonly available organic pesticides derived from the chrysanthemum plants. Since it is nontoxic for most mammals, it is the safest and most effective way to deal with fruit-tree pests. Pyrethrin-based sprays and powders are commonly available in the market under various trade names.
Nicotine Sulfate
Nicotine Sulfate derived from the nicotiana is highly toxic. Use it only in case of severe pest infections. While poisonous to most warm-blooded animals, this is still an acceptable organic pesticide because of its bio-sustainable nature and effectiveness against pests of all kinds. Use this spray with extreme caution.