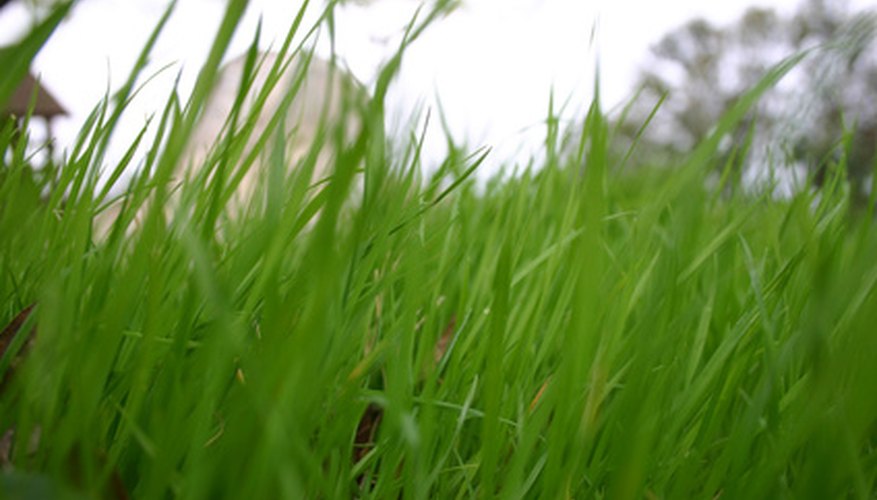 Scotts manufactures five broadcast spreaders, including a basic model and a deluxe model that holds enough fertilizer for 15,000 square feet of lawn. A mini-version for small lawns holds fertilizer for 5,000 square feet of lawn. Some of the models come with an edge protection feature that keeps fertilizer out of flower beds and lawns. Choose your spreader based on the size of your lawn, desired features and how often you fertilize.
Turn the rate setting dial to the setting recommended on the fertilizer package. The dial turns easily to the left or right.
Set the Scotts TurfBuilder spreader on a sidewalk or driveway so any spillage can easily be swept up. Fill the spreader with fertilizer.
Move the spreader to the lawn. Walk across the lawn in a back-and-forth motion to apply the fertilizer. Pull the lever up to open the spreader, releasing fertilizer.