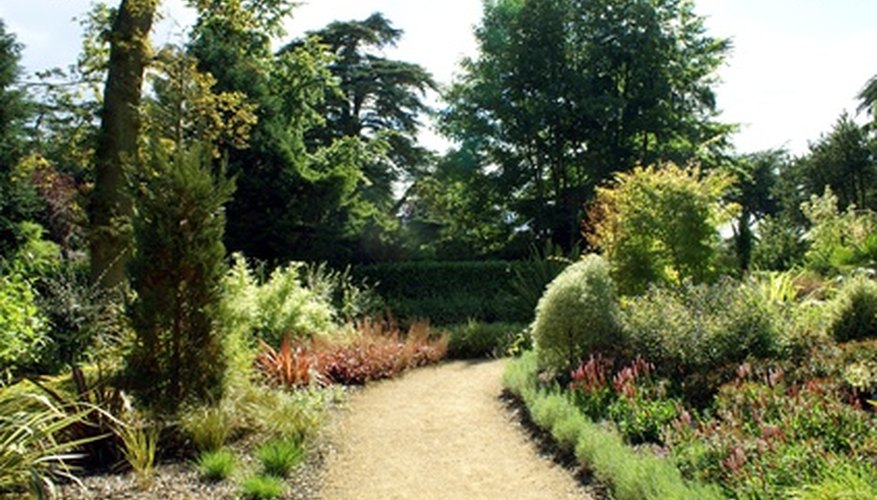 Including pathways in a garden to get between two key points without stepping over plants is helpful, and you don't need to spend a lot of money to do it. You can make paths from inexpensive materials to keep costs down, and get creative in the ways you acquire those materials.
Gravel and Wood Mulches
Gravel provides a softer surface than pavers, but will need to be replenished over time. It will also need an edging to keep it in place. Use smaller sized gravel. Larger rock mulch is difficult to walk on. Wood mulch is also a cheap option, although you will need to replace it regularly as the wood breaks down. It is not a good choice for windy areas.
Use gravel from another area of your property. Or, make your own wood mulch by renting a chipper. Some tree companies also offer free wood mulch, as long as you haul it away yourself. Check your city waste management company, which may also have materials you can have for free or inexpensively.
Bricks and Pavers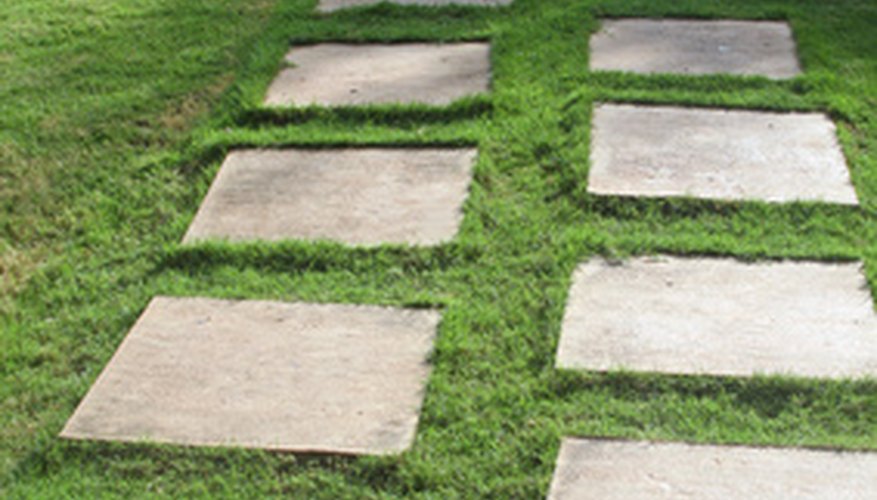 Bricks pavers can be laid out in a variety of patterns, including linear or staggered. Bricks and pre-cast blocks (typically less than 12 inches) need to be placed close to one another to create a tight fit for the walking surface. Larger pavers (12 inches or larger, enough to put a foot onto) can be spaced farther apart with a groundcover planted or mulch placed between them. Installing pavers requires a good base, which will minimize settling and shifting.
Keep costs down by reusing bricks or pavers from around your property or those that are left over from another project. If you don't have any extra usable materials lying around, try Craigslist or Freecycle to find materials cheap. Usually, you'll have to pick up the items yourself, so factor in the cost of a rental truck or compensating a friend to help out.
Mixing Materials
Consider mixing different materials. You can more easily incorporate found objects, create your own stepping stones, and personalize the space. For example, use a mulch path with stepping stones if you only have a limited quantity of stepping stones.
Landscape materials companies often have local outlets or yards where you can view a variety of options. These companies will typically deliver the materials for a small fee. This option works best if you have a large quantity of material to install or are looking for something specific, buying in bulk will also be cheaper.