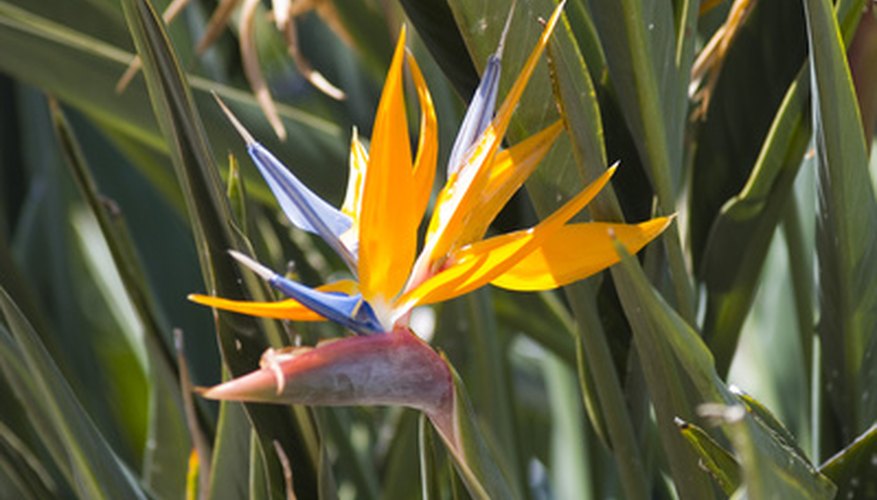 In Arizona, gardeners can cultivate a desert landscape with flowering cactus; a tropical flower oasis of hibiscus or birds of paradise; or a traditional cottage garden with roses, zinnia and petunia. Planting flowers from seeds or flower starts is the best way to enjoy color in the yard. Plan your flower garden in the winter months. Work the soil and plant the flowers in the spring in Arizona when frost danger passes for your community.
Select the flowers you want to plant using the Arizona Landscaping Plant list, Phoenix Tropicals and Phoenix Gardening. Arizona gardeners can grow a wide array of tropical, subtropical and garden flowers.
Create a garden map once you've chosen flowers, using the Planning the Flower Bed advice from Arizona Master Gardeners Manual. The Master Gardeners suggest planting in groups of five to seven to form a mass of color and texture. If you're planting along a fence, select flowers that will trellis up the fence.
Turn over the soil in your garden bed to aerate it. Break apart clumps of soil with your shovel and remove rocks from the garden bed.
Lay 4 to 6 inches of compost or organic matter across the garden bed if your soil is Arizona's native heavy clay. Then turn the organic matter into the soil to improve the drainage and nutrients.
Dig holes for your flowers that are twice the size of the flower's root ball. Remove your flowers from their containers and break apart the root ball by squeezing it. Place one flower in each hole so it sits at the same depth as it was planted in the container.
If you're growing flowers from seed, poke holes at the recommended seed planting depth.
Cover over the roots with soil to plant your flowers. Plant all flowers in this manner. For seeds, place one seed in each prepared hole and then cover the hole with soil.
Water your newly planted flowers (or seeds) until the soil compresses and becomes saturated with water. Flowers require water every time the soil becomes dry and crumbly, while seeds need a moist soil until they germinate.