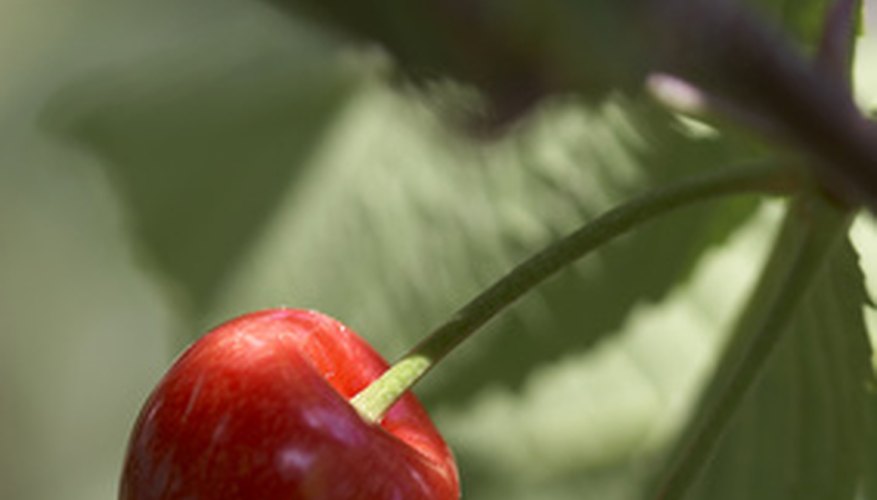 Cherry trees make great trees for any size lawn or garden. Cherry trees do not grow to staggering heights and are generally easy to care for. In the right conditions, these trees produce baskets of sun-ripened cherries every year and provide beauty and personality to your landscape. These trees are rarely disturbed by pests such as insects and fungus; their biggest threat is birds. The most common and inexpensive way to protect your trees is bird netting.
Measure the circumference and height of the cherry tree you wish to protect using a fabric measuring tape. You will need these measurements to purchase the proper size netting.
Purchase professional-grade bird netting from your local garden specialty store or from an online retailer.
Place a ladder on each side of the tree and gently work the net up and over the tree, securing it to the tree according to the instructions that came with netting. Having a partner climb the other ladder with the other side of the net in hand will help prevent netting tears and damage to the tree.
Walk around the cherry tree once the netting has been applied and secured, and check to ensure the entire tree is covered by the netting. Make any adjustments as needed to cover the entire tree.