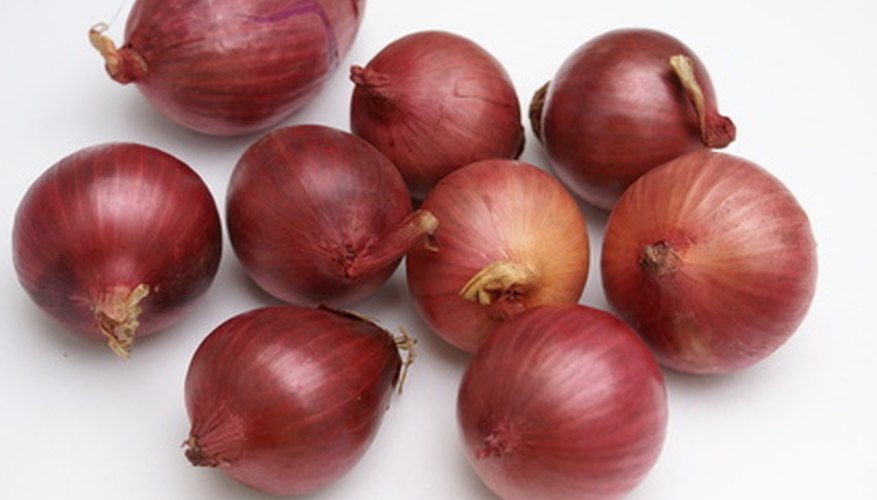 Onions, those tasty root vegetables loved for their zesty flavor, take 100 days or more to mature to large, round bulbs. Of course, you can grow onions from seed, but in northern climates, they may not mature before frost. Growing onions from sets is more reliable. Plant onion sets 1 to 2 inches deep and 3 inches apart. Onions like a sandy, fertile soil and consistent moisture. Harvest them when their leaves are dry and have flattened down. Pull onions in the morning and lay them on the garden soil to dry until late afternoon. Dry onions in a cool place for two weeks before storing.
Buy onion sets at local garden stores early in the spring when the sets are still dormant. The warmth of the store quickly forces onions into growth, so buy them as soon as they are available. Store them in a cool, dry place until you're ready to plant them.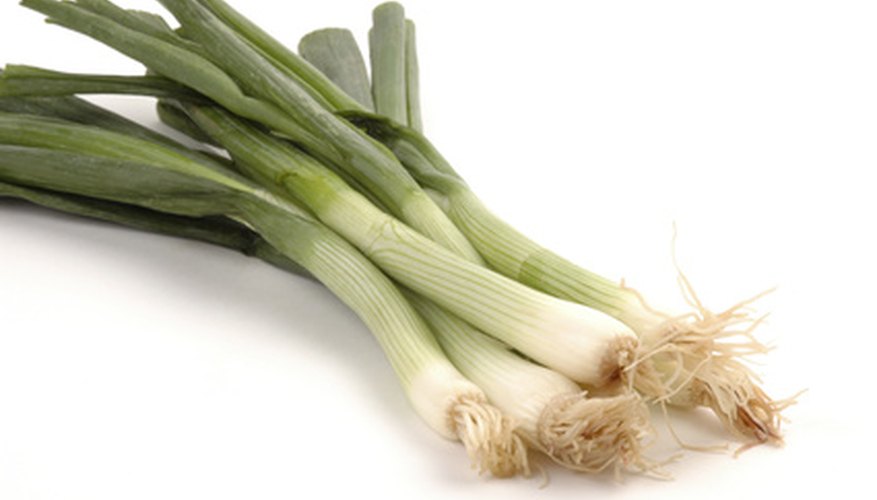 Determine the type of onion you want to grow. White onion sets are preferred for green onions, while yellow onions are best for cooking. Red onions work well raw in salads or salsas. Select white onion sets larger than a dime for green onions. Select small yellow or red onion sets (smaller than a dime) for mature large, round bulbs. Look for torpedo-shaped or elongated onion sets rather than round onion sets.
Select onions certified nematode- and disease-free if possible.