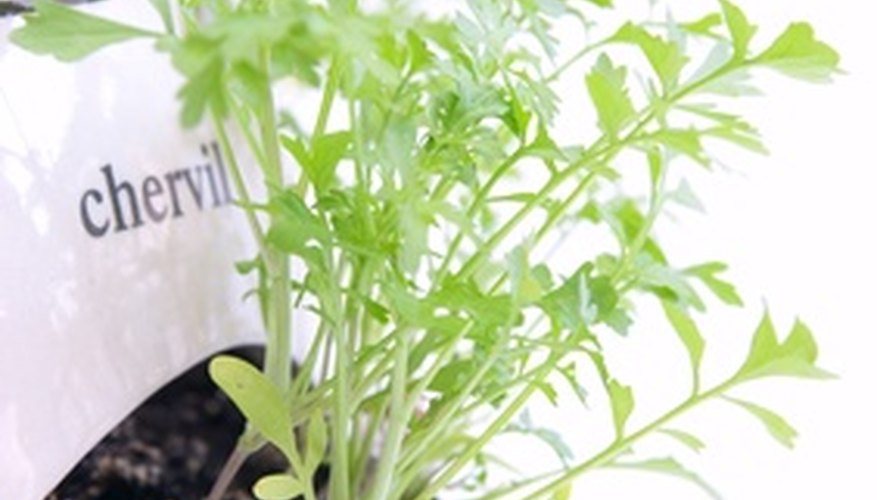 Indoor herb gardens can give you an almost endless supply of herbs to use for culinary purposes. An indoor herb garden works well for cooks who want to use fresh ingredients and for gardeners who want to keep their herb plants alive during the winter. There are a number of advantages to indoor herb gardening, including plants having low or no exposure to pests and a controlled growing environment. Because you don't need to use a pesticide for indoor herb gardens, you cooking herbs will be organic.
Choose your growing containers or pots and decide how many you will need. You can either grow one herb per pot, or you can combine herbs in one container, such as a in strawberry pot that has pockets for individual plants to grow out of.
Choose the herb plants or seeds that you wish to grow in your indoor herb garden. Base your decision on which herbs you prefer to cook with. Parsley, basil, oregano, chives and rosemary are common, easy-to-grow varieties that do well indoors. Buy seeds and plants at a garden store or on the Internet.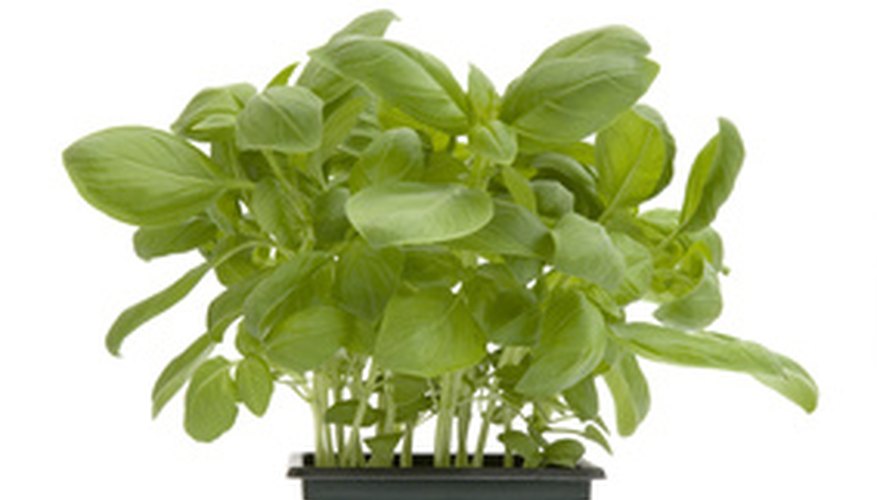 Prepare your growing containers by filling them 1 inch from the container's rim with rich potting soil. If you are sowing your seeds, add a seed-starting medium to the potting soil and mix for a lighter soil that is more conducive to seed germination.
Plant your herb plants by scooping a hole out of the soil and inserting the plant in the pot. Pat the soil around the plant and water it until the soil is moist, but not muddy. This is also the time to sow your herb seeds, according to the seed packet directions. Cover pots with seeds with plastic wrap and remove it as soon as the seeds germinate.
Place your containers in a sunny location indoors, preferably near your kitchen where you can easily access them while cooking. Wait to move containers with seeds into the sun until they have germinated. Keep your plant soil consistently moist, but never drenched. Pinch off the ends of herbs--and use those in cooking. This promotes bushiness while providing you with fresh herbs.